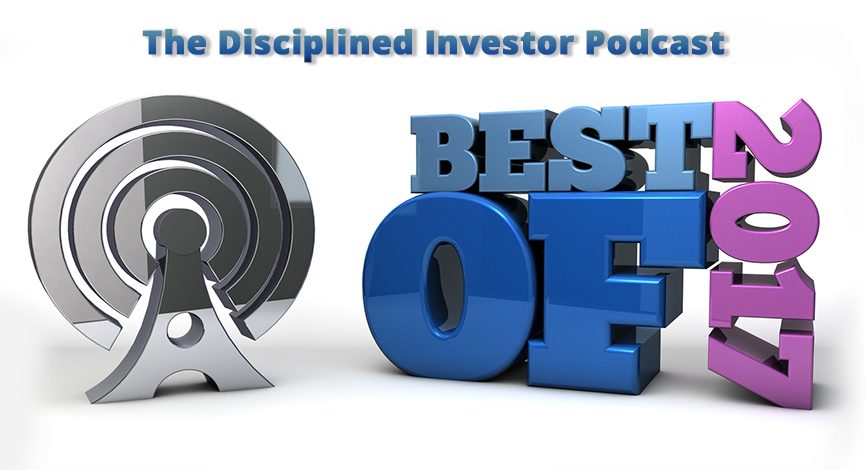 What an amazing year! With over 60 hours of listening time recorded this year, we had some remarkable guests and gained tremendous insights. Discussions ranged from behavioral finance to the deconstruction of economic data.

Awards ceremonies for the first time the DJIA hit 20,000 and a good amount of content related to the hot cryptocurrency markets.
In this show we look back as some of the more memorable moments we had on The Disciplined Investor Podcast throughout 2017.
Take a look at the guests we have had on with this great guest visualizer.
---
---
John Williams of ShadowStats.com discusses alternative economic data without all of those statistical changes that have been added over the years. In this clip from TDI Episode 491, we look at what was the big change in data since President Obama took office and why the official unemployment rate fell precipitously while ShadowStats data did not.
The DJIA hits 20,000 for the first time and we have a special guest for TDI Episode 494 – the DJIA itself accepting the award upon reaching this momentous occasion in time. Direct from the ceremony we listen in to the speech on that day….
Soaking it all in with guest Kate Stalter for TDI Episode 496 – we discuss a holistic way to look at markets, trends and outcomes.
Is Tim Sykes a Dick or a Teddy Bear? You decide! In TDI Episode 503, we get to the bottom of this and look at what it needs to be successful at day-trading.
Comparing Foi Gras to the wonderful writing style of Ben Hunt is something that our guest finds flattering in TDI Episode 505. Ben Hunt helps us understand how AI may be more computational than intelligent.
The Robo-Ripoff was the topic of TDI Episode 509. It appears that we are back to the days when brokerages were simply looking at an asset-grab by using proprietary funds.
Negativity in your thinking can lead to very poor investment results. In TDI Episode 519, we look to uncover the negative mindset to identify how this may be preventing you from reaching success.
Harry Dent weighs in on what he sees as the "end of the globalization trend." In TDI Episode 538 we discuss Harry's outlook for markets and the global economy.
---
TDI Managed Growth Strategy Virtual Tour
More information available on Horowitz & Company AIRO and TDI Managed Growth Strategy
---
Podcast: Play in new window | Download (Duration: 1:00:15 — 41.9MB)
Subscribe: Apple Podcasts | Android | Google Podcasts | Stitcher | TuneIn | Spotify | RSS | More