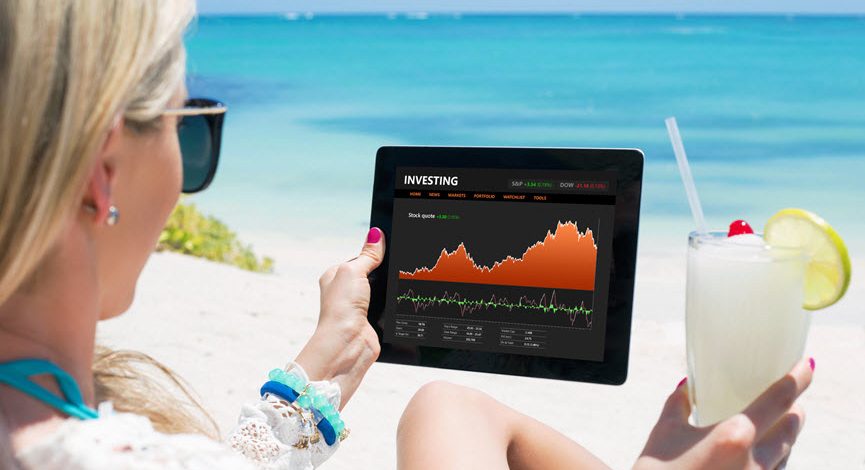 Guest, Kate Stalter and Andrew discuss behavioral finance and some of the ways that investors sabotage themselves. Kate provides a holistic approach to the world of investing while specializing in pre-retirement planning all in an effort to impart better money decisions.
In this episode, there is also some time to discuss the recent signal from the AIRO algorithm and what that may mean in the short term. Plus, some ways to participate in the upcoming 500th episode of The Disciplined Investor Podcast.
---
Follow @andrewhorowitz
TDI Managed Growth Strategy Virtual Tour

---
Kate Stalter is a licensed investment advisor representative, and the founder of Better Money Decisions, a fee-only investment advisory firm with offices in Albuquerque, Santa Fe and Scottsdale. She is an investment columnist for Forbes, US News & World Report, TheStreet.com and Seeking Alpha, and host of the America Talks Money financial podcast. She previously hosted the "Small-Cap Roundup" radio show, the "Daily Guru" feature on MoneyShow.com and served as an investing coach for Investor's Business Daily.
She also hosted the Small Cap Roundup radio show on the Tiger Financial News Network, interviewed hundreds of asset managers for the "Daily Guru" feature on MoneyShow.com, and wrote mutual-fund analyses for Benzinga.com.
Although she still contributes to Forbes, US News & World Report and TheStreet, Kate's primary focus is helping clients around the country who face decisions about portfolio allocation, Social Security strategies, insurance needs, estate planning, college funding and all manner of financial questions.
---
---
Stocks symbols discussed: (USO), (DJIA), (SPY)
Podcast: Play in new window | Download (Duration: 50:09 — 34.9MB)
Subscribe: Apple Podcasts | Android | Google Podcasts | Stitcher | TuneIn | Spotify | RSS | More