The Disciplined Investor site and podcasts are publications of Horowitz & Company, Inc. ("Horowitz & Company"). The goalis to help YOU take control of your financial situation. Whether you are a novice or a seasoned investor looking to broaden your horizons and keep up with the ever-changing markets, our weekly podcast guests provide invaluable financial insights on a wide range of topics.
About Andrew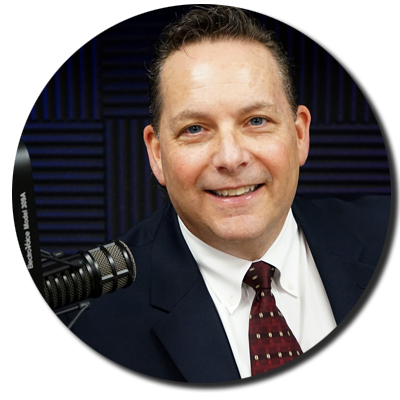 Andrew is the President and Founder of Horowitz & Company, a Registered Investment Advisor*. He has been managing money for individual and corporate clients since the late 1980's and has taken his disciplines derived from decades of experience in financial and investment management to create a series of investment strategies. Together, these provide a comprehensive methodology for establishing results-oriented, individualized portfolios. Andrew combines high-tech with hands-on expertise to help create the kind of well-balanced portfolio needed in today's complex financial world.
The Disciplines
When considering a clients risk tolerance and time horizon, the ultimate goal is to uncover potentially profitable investments through disciplines that range from Quantitative, Fundamental and Technical analysis of stocks to the allocation of assets through diversification.
Horowitz & Company manages several different strategies that range from the more traditional diversified approach to an active long/short strategy. In addition, our eNVESTOLOGY portfolio strategy is designed for those investors looking for a globally diversified portfolio approach with lower investment minimums.
Where to Find Us

Beyond his daily work as a professional money manager, Andrew writes for this site and is also the host of The Disciplined Investor Podcast, which has often been featured on iTunes, Spotify, Amazon Music and on many other leading podcast directories. His blog and podcast provides insights for investors of all levels with the goal of helping individuals take control of their financial situation by teaching from the vantage point of a professional investor. In addition, Andrew has written for AOL Finance, SeekingAlpha and MSN Money.
Sighted and Seen
Andrew has been featured and has been quoted in media including: CNBC, Bloomberg, CBS Marketwatch, The New York Times, Seeking Alpha, Financial Planning Magazine, Wall Street Journal, Barron's, Reuters, FoxNews, SunSentinel, Miami Herald, Chicago Tribune, Financial Times, Palm Beach Post, NPR, Chiropractic Economics among others.
The Book
In November 2007, Andrew's book titled: The Disciplined Investor Essential Strategies for Success was released and is now available online and in bookstores – and via audiobook. Two years later The Winning Investor was published.
The Family
Andrew lives with his wife Jill in Fort Lauderdale, Florida. They have three amazing children, Lauren, Erica and Brett.
Book/Audiobook: The Disciplined Investor – Essential Strategies for Success
Podcasts: The Disciplined Investor Podcast and DHUnplugged
info[at]thedisciplinedinvestor.com
p 954-349-0800
f 954-349-1414
Other sites/areas of interest:
---
* Horowitz & Company, Inc. is registered as an investment advisor with the State of Florida and conducts business in other states where it is properly registered or is excluded from registration requirements. Registration does not imply any level of skill or training. (Additional Disclosures and Terms of Use)