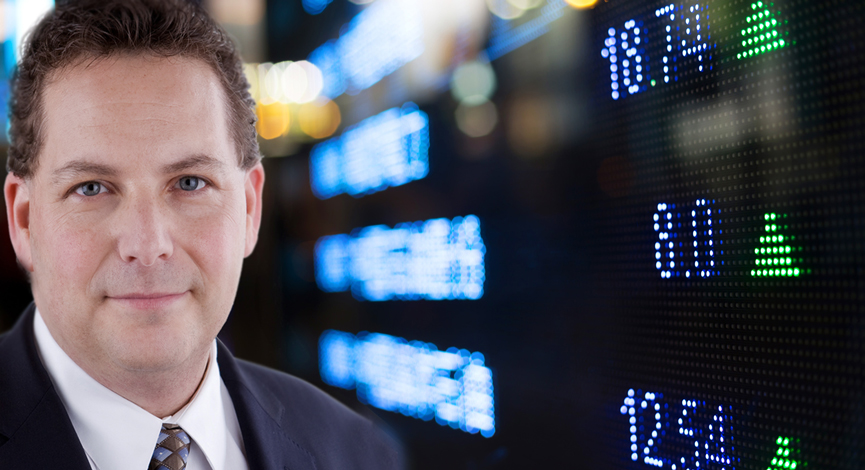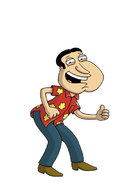 Let's get right to the point. GDP is growing, but at far less that is needed to get the U.S. economy out of its quagmire. We all know that a GDP over 5% should be the number after the deep recession. But, we have to deal with the cold hard fact that the tremendous debt load is going to hold back the country for decades (think Japan).
Now, you may be thinking (as my friend Howard says): "What is the difference, the GDP report is backward looking?" Sure, the optimist will see the glass any way they choose, as long as it can be rationalized in their favor. The GDP report may be from data that has already passed, but markets were trading on it as though the number was well North of 3%. So, consider that as you look at the charts below.
First there is the GDP on a monthly and annual basis. Again, it fell short of expectations.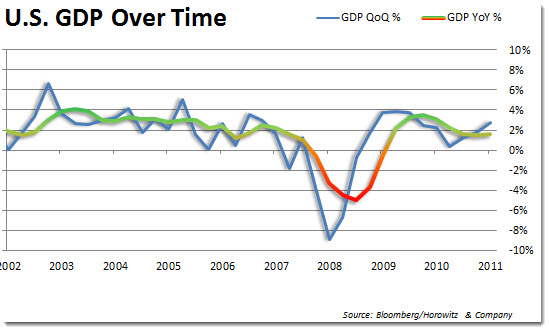 Then consumption has fallen quite abruptly.
At the same time, inventories have been growing.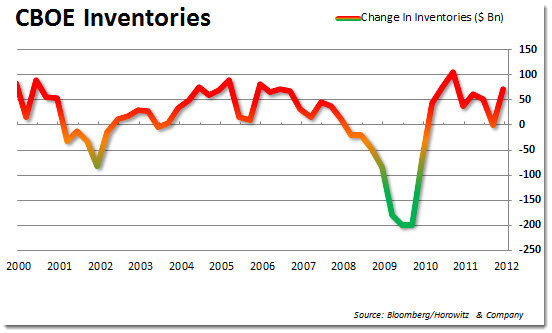 The numbers do not create a silver lining, especially since revisions will often be to the downside.
From Bloomberg:
By Alex Kowalski
Jan. 27 (Bloomberg) — The U.S. economy expanded less than forecast in the fourth quarter as consumers curbed spending and government agencies cut back, validating the Federal Reserve's decision to keep interest rates low for a longer period.
Gross domestic product, the value of all goods and services produced, climbed at a 2.8 percent annual pace following a 1.8
percent gain in the prior quarter, Commerce Department figures showed today in Washington. The median forecast of 79 economists surveyed by Bloomberg News called for a 3 percent increase.

Growth excluding a jump in inventories was 0.8 percent. Fed officials this week said they were concerned about the economy's lack of vigor two years after the recession ended, prompting a pledge to keep interest rates low at least until late 2014. The increase in GDP was still the fastest since the second quarter of 2010, showing that the world's largest economy has so far withstood the effects of the debt crisis in Europe.