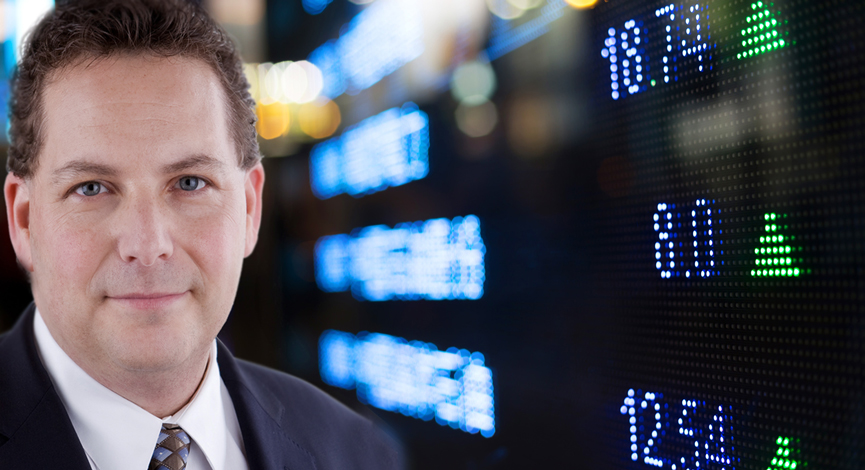 Each day, we write some of the key points of interest that we believe our clients need to know. This is done in an effort to provide transparency and insight into why we may be long, short or in cash with portfolios. The idea is that direct communication and access can help to give our clients (or you ) a greater level of understanding of the markets, economy and the investment process.
Below are some of the highlights of what we added to the private client site today.
If you are interested in finding out more about The Disciplined Investor Managed Growth Strategy, click HERE for a FREE virtual tour.
2011-06-24
Here is some thing that may put it all into perspective…The financially troubled Postal Service is suspending its contributions to its employees' pension fund. The agency said Wednesday it is acting to conserve cash as it continues to lose money. The post office was $8 billion in the red last year because of the combined effects of the recession and the switch of much mail business to the Internet. It faces the possibility of running short of money by the end of this fiscal year in September. This is not uncommon with public run entities these days.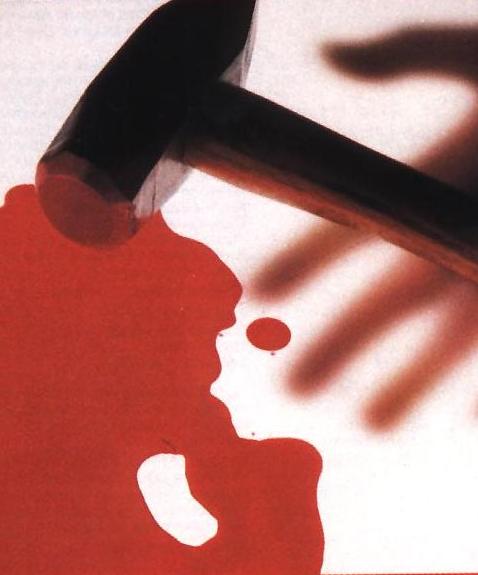 If you did not notice, there was lots of   blood on Commodity Street yesterday. A surprise announcement that 60 million barrels of oil would be released from strategic reserves was one of the culprits. That and the 1% rise of the U.S. Dollar, forced leveraged long holders of crude to finally dump their positions after the last few brutal weeks. The one-two punch has crude oil trading down by as much as 6% early in the day. That was too much for us too pass up as it appeared to be a capitulation selling frenzy.
We added a 4.5% position in the 2X Bullish Oil ETF (SCO) close to the bottom of the day's range. That ended up in the money by over 2%. Now we will see if the supply/demand discussion can back into gear as there is a potential opportunity to see a quick bounce highers bargain hunters may see this as a good entry point. Our plan is to hold the position if the trend can continue for 3-5% more for crude. At that point, we are looking to either take the profits and/or enter a short position.
Here is some detail of the plan if you would like to follow along:
*Note: We used USO as a vehicle that you can use to easily track the price movement of the underlying commodity:
CRUDE OIL We need to set some price stops and add-ons for the LONG Crude position. Much will have to do with the USD and European situation as well as the economic releases. But, there should be a bounce from an exhaustion move that was identified a few days ago. Once that move is over, close long position and/or SHORT. A break below $35.26 on USO could be stop point for Long position and $38.50 for resistance of the 6trend and 200 DMA.

More detail on what occurred from a Bloomberg story:
June 24 (Bloomberg) — President Barack Obama 's decision to tap into the U.S. Strategic Petroleum Reserve ahead of family road trips for the July 4 holiday probably won't provide a long-term solution to high oil prices. The International Energy Agency 's decision yesterday to release 60 million barrels of oil over the next month, half of it provided by Obama from the U.S. reserves, pushed the commodity's price down as much as 6 percent.
"Clearly it had an effect, but I don't think it's going to have a long-term effect on the market," Amanda DeBard, an energy analyst at the Potomac Research Group in Washington, said in an interview. "This was definitely the easiest and the quickest thing to do, but I don't really see a clear path from here."
Additional comments about the general markets on Thursday: There was a wild turnaround from a market plunge at that started close to 3pm (more on that below). All indications pointed towards increasing selling to intensify as the day wore on and as the DXY rose 1% and the Euro dropped by more than 1.5%. The addition of a 60 million barrel release of oil reserves (30m from US and 30m from others) provided an additional driver for sellers to step in as oil gapped down on the news. The idea is that a lower cost of oil will help the global economy wanted tossed around as reason to believe that the global economic structure will get a boost.
President Obama presented this in a way which would work to make up the difference of oil production that has been lost due to the Libyan conflict. In truth, it was simply a good day (USD rallying) to smack the speculators that have helped to drive prices. For now, it worked.
As mentioned above, the end of day provided another twist as comments out of ECB members stated that there was agreement about providing Greece with the loans in questions. Of course it was from a source that could not be named…
Also, the PM of Greece said there was an agreement to implement the $110b austerity program in order to get the $16b of loans. That hit, late in the day, drove shorts to cover as the Euro rallied. The turn higher was also due to another test of support for the major indices. For now, this will continue to either the support is breached or resistance is finally broken. We still are going to lean on short hedges into any rally attempt until there is more clarity.
Right now, the Euro/Dollar is leading all market conditions. The traders we have spoken about over the last many months are now being pressured to cover short positions on the US Dollar.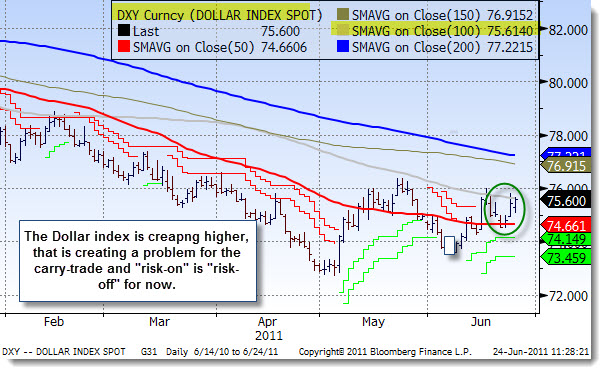 Of course it is important to realize that the government is very much still involved in markets. Between stimulus measures from the Fed, manipulation of oil reserves and behind the scenes accounting changes, there appears no end to the intervention. That is sad. The problems that arise out of the 600 pound gorilla joining us for dinner cannot be measured. Already the currency markets are a mess and the fact that retail investors have shunned the equity markets is not going to provide underlying confidence.
Other important economic indicators that were released today were the third revision for GDP and Durable Goods orders. The GDP did not hold any surprises, but there was a slight uptick in prices paid. This provides additional clues as to the inflation levels and expectations. Durables were stronger than expected and on the positive side of the mark. Unfortunately, it was not a really impressive number once transportation was stripped out.
Also, there was a nice surprise out of Germany as the confidence level of their corporate survey that the outlook looked brighter than estimates. With all that is going on over there, that is something to take notice of. Whether it means anything is another story. Sometimes management gets it right and sometimes they are very wrong. It all depends on the sector and management's disposition. But the chart series does show optimism is on the rise.