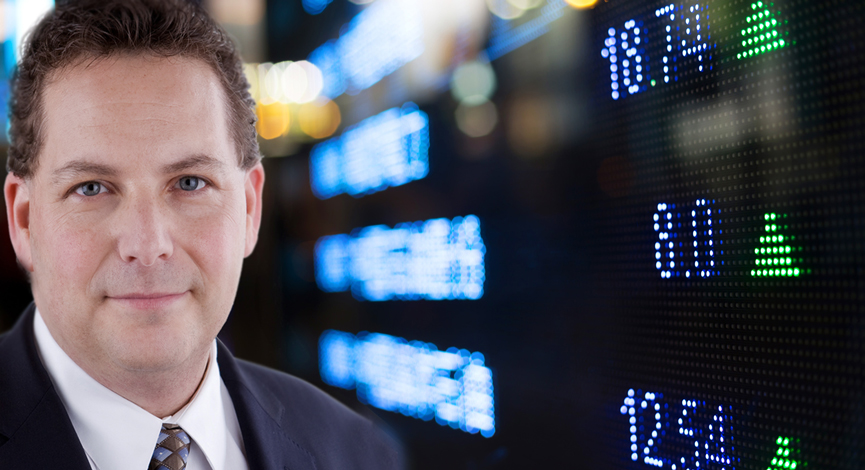 CNBC Competition: Stocks to BUY for Friday along with a review of the week. A short course in Fundamental and Technical Analysis
The week was probably one of the worst we have had as most positions that were closed showed slight losses. Fortunately, our thorough research allowed for a limited downside since it is important to watch the loss potential even as this is a "swing for the fence" investment approach. Temped by Logitech (LOGI) on Wednesday but concerned about their webcam business sector helped to keep us keep clear. Amazingly, the earning release specifically pointed to a surprising slow down in that sector held down earnings. The stock took a 10% hit on Thursday.
Still, the buys of (IGT) (STX) and (BK) were of no help. The week through Friday shows a 1.0% loss for the portfolio and the (CREE) purchase on Thursday does not look like it is going to be a big help to the performance either. One important note: the positions that were bought without a great deal of conviction all had reduced allocations. This helped the portfolio stay in the top 1% of the 978,302 registered contestants. The lesson to be learned here is to make sure that your portfolio never gets away from you. Make sure to have good entry and exit plan and stay convicted to you disciplines.
Looking at next week, there is a good deal of opportunities that are starting to emerge. Starting with Altera (NASDAQ:ALTR). The TDI Podcast has a few pieces of information that will shed some light on the fundamentals and an explanation of the chart below. Suffice it to say that with Intel still showing growth, albeit slight and over the last 12 months the Semiconductors & Semiconductor Equipment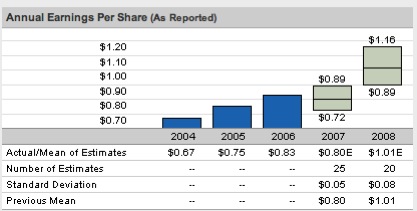 Industry under performing the S&P 500 by -13.8%, expectations are not high.
On February 13, 2007, ALTR reported 4th quarter 2006 diluted earnings (ex-items) of $0.27 per share. This beat last year's 4th quarter results by 42.1%. In fact ALTR has consistently beat earnings on a quarterly basis.
The outlook seems to be a bit brighter with earnings growing at a 20% rate through 2008. The current P/E of 23 has the shares valued a bit high. (PEG Ratio over 1 – P/E to Growth) Yet, the company has an aggressive buyback program in place. In fact, they just increased their share purchase plans and increased the dividend to shareholders. That tell an interesting story of a company looking to enhance shareholder value.

Analysts are not sold on Altera though. Over the past several months, they reduced their estimates and like a typical group of penguins have all moved towards a slowing of earnings growth. The silver lining is that when we see a consistency of estimates with a narrow range of estimates, they usually have it wrong. This is proven by the consistency of Altera's surprise announcements.
During the past 90 days, 24 revisions have been made down for fiscal 2007 and 14 for 2008. Playing it safe it would seem in light of the fall of companies like (AMD) and the general dissatisfaction with the tech industry (MOT, Dell and IBM). Once again, this could be a beautiful setup for a reversal of course. There must be something that management knows if they are buying millions of dollars of their stock. It is either that they are looking to guard against a potential buyout or they believe that the stock is the best use of the money they have available; Better than issuing bonds, adding to manufacturing capacity or even R&D.
Now to focus in on the Technicals. The chart shows an interesting story. Consistently making higher lows and hitting resistance levels. The MACD is breaking towards the upside and the Money Flow is moving to a stronger position. Finally, the last few days have seen a nice move up in the price of shares as we near the earnings announcement. Either that means that there is a few leaks or the beginning of short-sellers moving out, not wanting to get stuck if the earnings come out stronger than expected.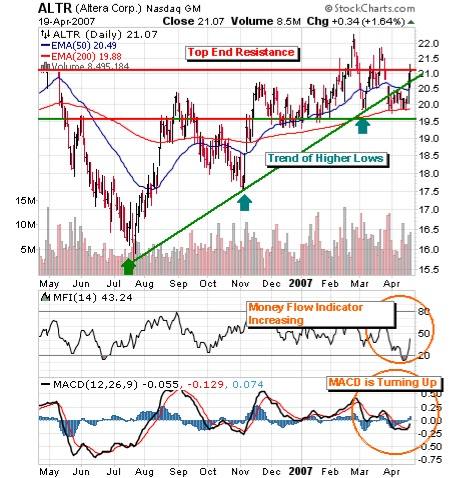 This will be a full allocation of the CNBC portfolio before the close on Friday, going into Monday's after hours announcement.
** As of this writing, Horowitz & Company Clients do not own a position in ALTR **
Podcast: Play in new window | Download (6.6MB)
Subscribe: Google Podcasts | Spotify | Stitcher | TuneIn | RSS | More