Arcimoto's Mark Frohnmayer is the guest for this week's TDI Podcast.
We spend some time talking about his start in the industry as well as what he sees for the future.
---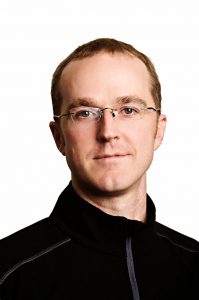 Mark Frohnmayer, Arcimoto President and Founder
Mark graduated from UC Berkeley in 1996 with a degree in Electrical Engineering and Computer Science. After 11 years leading advanced technology projects in the game development industry and the sale of his first startup, GarageGames, he turned his energy toward solving the worldwide problem of sustainable transportation. As CEO of Arcimoto, he has led the team from concept and startup in 2007, through eight generations of prototype vehicles and a Nasdaq-listed Regulation A IPO, to a public electric vehicle manufacturing company delivering retail production Fun Utility Vehicles (FUVs). Concurrent with production and delivery of the consumer-focused FUV, Arcimoto is developing their fleet offerings focused on the small form emergency services and rapidly growing last mile delivery vehicle markets.
Frohnmayer founded the Equal Vote Coalition in 2014 and is the co-inventor of the STAR Voting method. He is also the Executive Producer of the Marble It Up game franchise, available on Switch, Steam, and Apple Arcade.
---
Join clients from over 200 countries and territories to invest globally in Stocks, Options, Futures, Forex, Bonds and Funds from a single integrated account at the lowest cost at IBKR.com
Learn More at http://www.ibkr.com/

---
---
Looking for style diversification? More information on the TDI Managed Growth Strategy – https://thedisciplinedinvestor.com/blog/tdi-strategy/
eNVESTOLOGY Info – https://envestology.com/
Friday Pre-Market Run-Down Webinar Registration – https://www.triggercharts.com/webinar-pre-market-rundown-fridays/
---
Stocks mentioned in this episode: (FUV),
Podcast: Play in new window | Download (Duration: 39:41 — 36.5MB)
Subscribe: Google Podcasts | Spotify | Stitcher | TuneIn | RSS | More