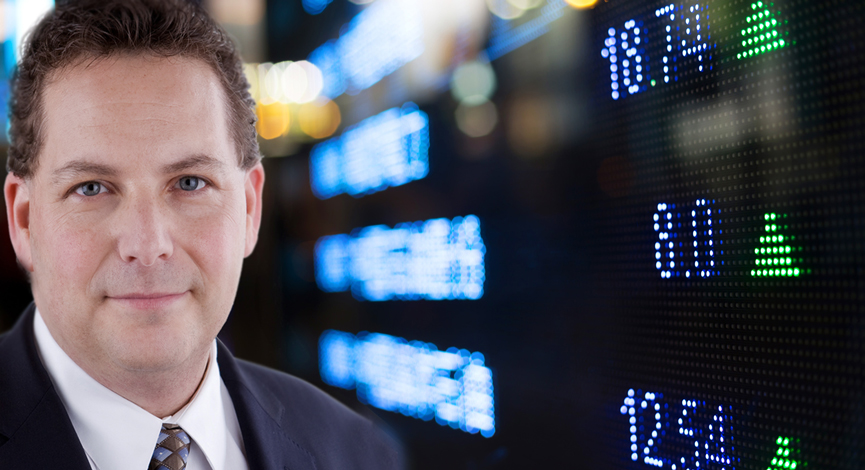 The sudden shift of market sentiment over the past several weeks is not just due to the re-emerging concerns over Greece. There are some very strong indications that financial conditions are starting to show additional strain as economic reports and earnings outlooks are disappointing.
A great tool to use to gauge the actual "conditions" is a calculation of several components that make up sentiment. In addition to the economic surprise index, the Bloomberg U.S. Financial Conditions Index is very effective.
This group of indices combines yield spreads and indices from U.S. Money Markets, Equity Markets, and Bond Markets into a normalized index. The values of this index are Z-scores, which represent the number of standard deviations that current financial conditions lie above or below the average of the January 1994-June 2008 period. (Bloomberg)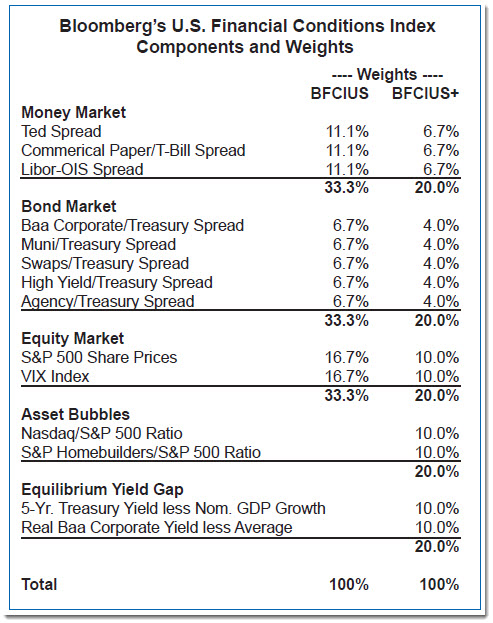 Note that the U.S. FCI is below 1 and has not really risen with conviction since the drop last summer.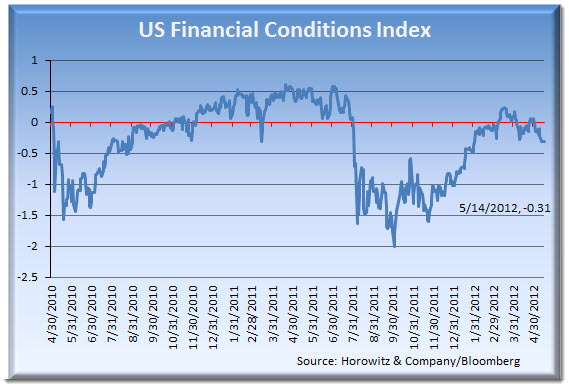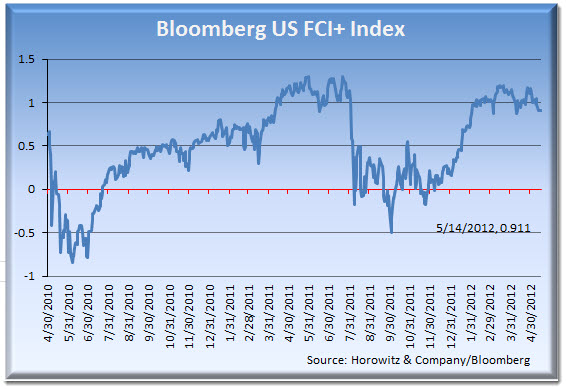 While the EU FCI has stabilized after the LTRO, but has now stalled.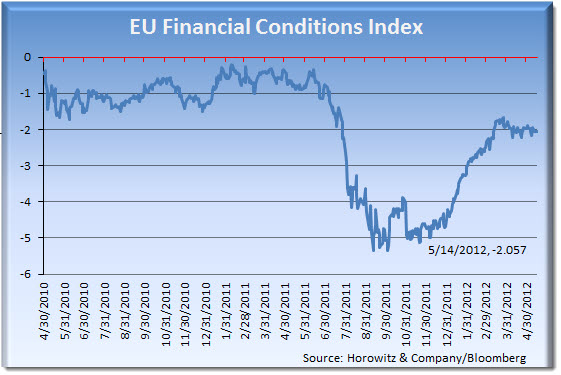 Watching these along with the surprise index for the U.S. has been a good forward indicator of where markets and sentiment may be heading. For now, it is clear that it will take a good deal of positive news and a a solution to the EuroZone woes to turn the tide.