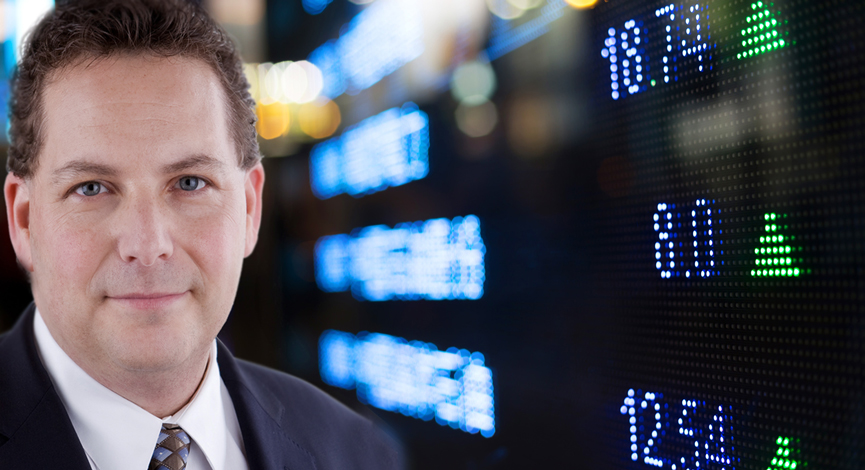 As an investor, you probably know that there is nothing quite as humbling as sitting on a losing position and finally accepting that you were wrong, reversing the position (long to short or visa-versa) and it then moving against you again.
While we do not subscribe to the theory of buy and hold, deep value players like mutual fund manager Whitney Tilson has a much longer tolerance for loss that we believe is necessary. Take as an example his recent and painful history with Netflix (NFLX). For a long time, he defended his position with what was described as a rather substantial position. He finally covered it earlier this year for a loss, only to watch shares plunge a few months later.
That was only the start of the torture. He recently decided that the shares were sold-off to an extreme and made it publicly known that he was now seeing value in the company and switched to a long position. The chart shows the approximate time/price that he covered and then bought shares.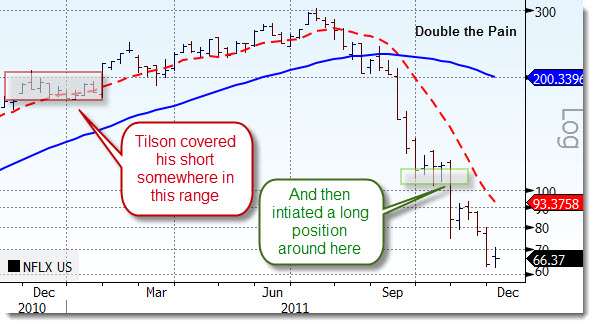 Now, in the red again, the Post Office may be doing what they can to shake out more investors in Netflix as they threaten to stop the next-day service. Netflix has been a customer enjoying the benefits of a quick delivery of their DVDs to subscribers and now will have to sit by as the Post Office puts a crimp in that process.
What will Tilson do now?
By HOPE YEN Washington (AP) — Facing bankruptcy, the U.S. Postal Service is pushing ahead with unprecedented cuts to first-class mail next spring that will slow delivery and, for the first time in 40 years, eliminate the chance for stamped letters to arrive the next day. The estimated $3 billion in reductions, to be announced in broader detail on Monday, are part of a wide-ranging effort by the cash-strapped Postal Service to quickly trim costs, seeing no immediate help from Congress.

The changes would provide short-term relief, but ultimately could prove counterproductive, pushing more of America's business onto the Internet. They could slow everything from check payments to Netflix's DVDs-by-mail, add costs to mail-order prescription drugs, and threaten the existence of newspapers and time-sensitive magazines delivered by postal service.