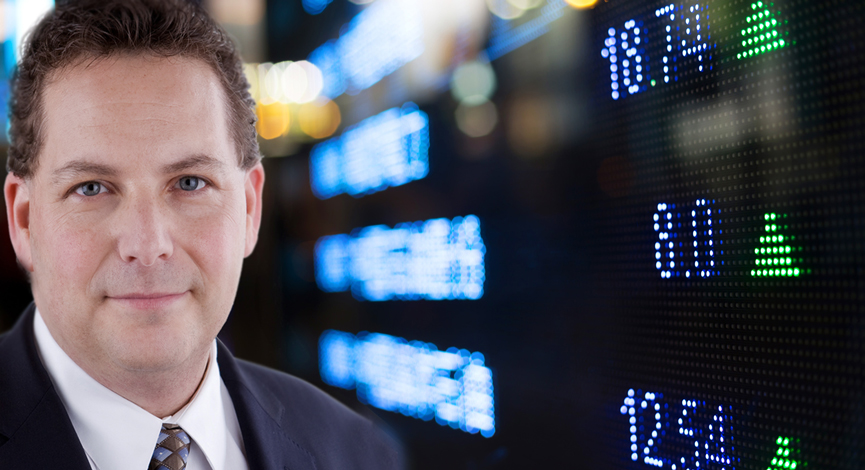 It appears that the slope of the Cash-Schiller is moving in a better trajectory. But look carefully at the chart and see that this is oiff of the year ago low point. The reason that it looks good is that housing prices are not falling "as much" as they were, but they are still falling.
In fact, they still just stabilizing from close to the lowest points that we have seen. The Case-Schiller housing price index is up only 4% from its low that was hit in the early part of 2009.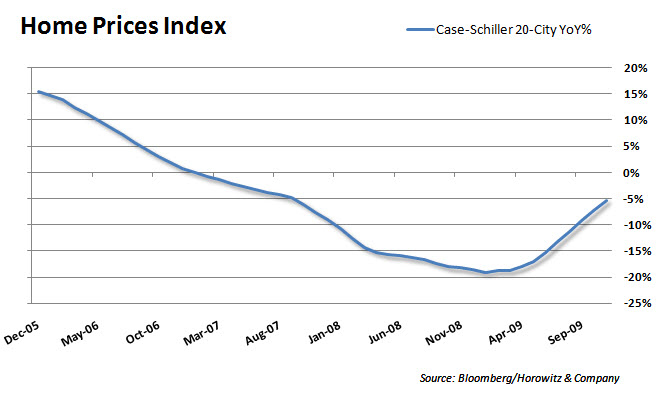 The monthly home price index is also showing a recent turn toward the positive, but this is a choppy index that can turn at anytime. Nothing conclusive from this data.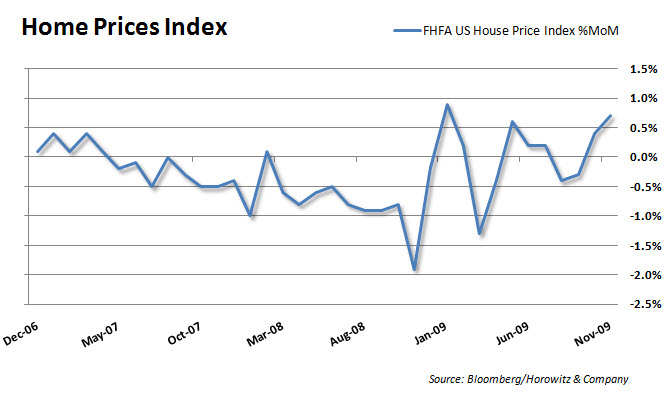 ___
Disclosure: Horowitz & Company clients may hold positions of securities mentioned as of the date published.