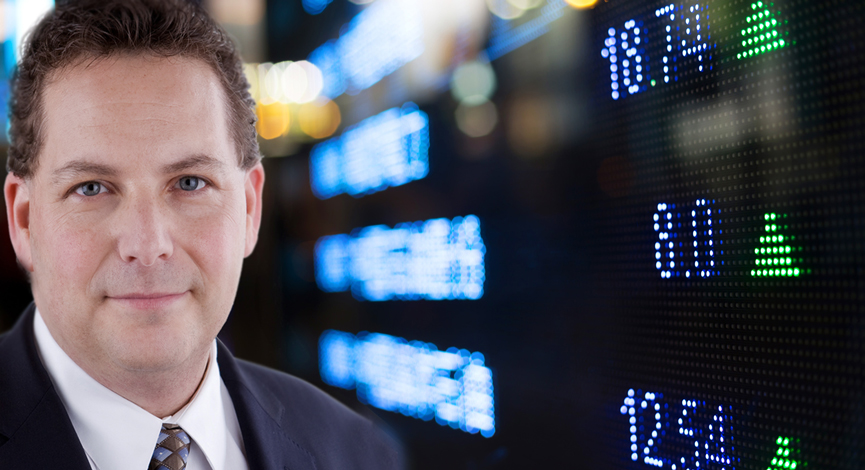 As we has been expecting, there was a heavy hangover from the temporary rush for the tax credit for home-buyers that would be noticeable over the next couple of months. That couldn't have been more accurate as expectations called for -2.0% and came in -16.0% on a month-over month basis.
That, combined with mortgage rates at a 5-month high is damping the prospects as well.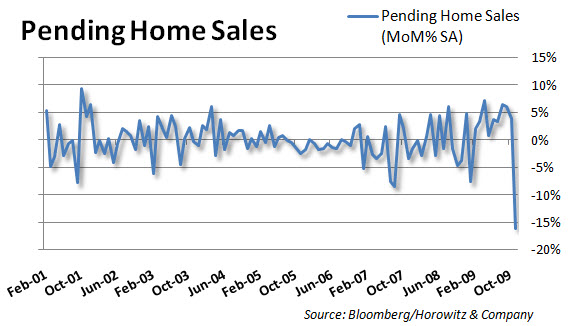 On a year-over-year basis it translates to a 19.3% gain for pending home sales. That is good except economists were expecting 31%. Perhaps this is a one or two month aberration. It is possible that the rush to buy homes with the tax credit along with low interest rates provided as false sense of security to sellers.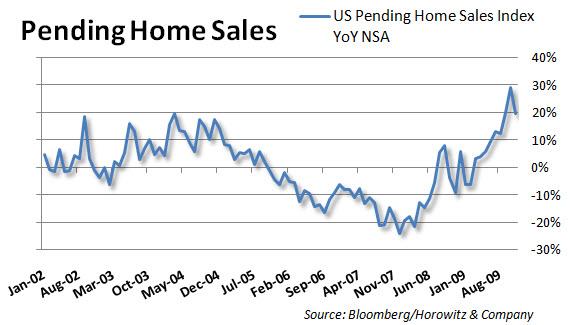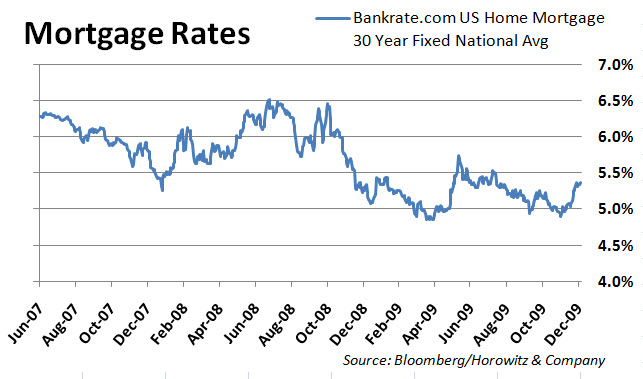 Factory orders were stronger than anticipated. Again, as we have discussed previously, the inventory restocking cycle could continue to provide stronger manufacturing numbers and better factory orders through the second half of 2010. It will not be a straight line and will show pockets of weakness along the way. This is playing right into our projection that the 2H of 2010 will see a downturn for most eco numbers as the cycle shifts and government spending abates.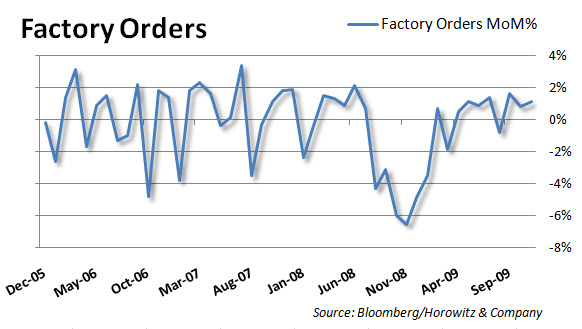 ___
Disclosure: Horowitz & Company clients may hold positions of securities mentioned as of the date published.