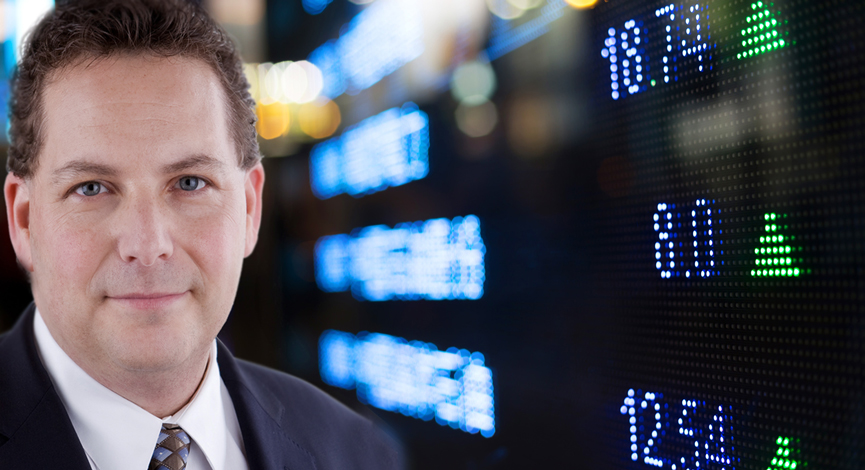 There has been little talk of the need for the real estate and construction outlook to improve in order to lead this economy out of a stalled recovery. In other words, a few months ago as there were "green shoots"   showing an increase in pending home sale, new mortgage applications, housing permits and the like, there were cheerleaders shouting that we are "out of the woods."
Now where are they to tell us how great the housing market looks?
Click HERE for our past commentary on housing and construction.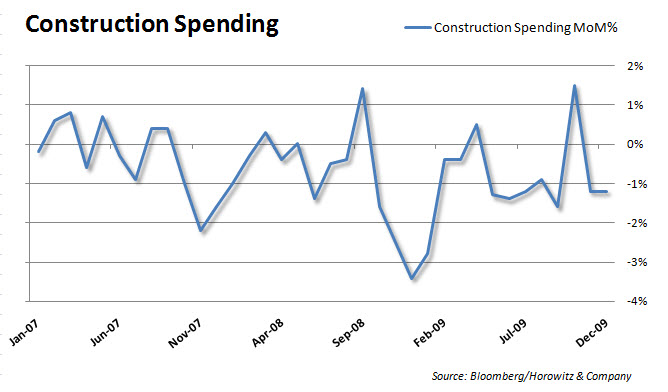 Construction Spending Dips in December – Briefing.com
Construction spending fell 1.2% in December after declining a downwardly revised 1.2% in November.

The consensus expected construction spending to fall 0.5%.

Private residential construction fell 2.8%, which was in-line with the 4.0% drop in new housing starts.

Private non-residential construction posted a slight 0.2% gain in December after falling 0.9% in November. Some recently hard hit sectors such as office, commercial, and educational construction posted significant gains over the month.

For the past few months, the consensus has been predicting that construction spending growth would be reversed as residential expenditures bounced off their June 2009 bottom while non-residential construction remained in a downward movement through the middle of 2010.
___
Disclosure: Horowitz & Company clients may hold positions of securities mentioned as of the date published.