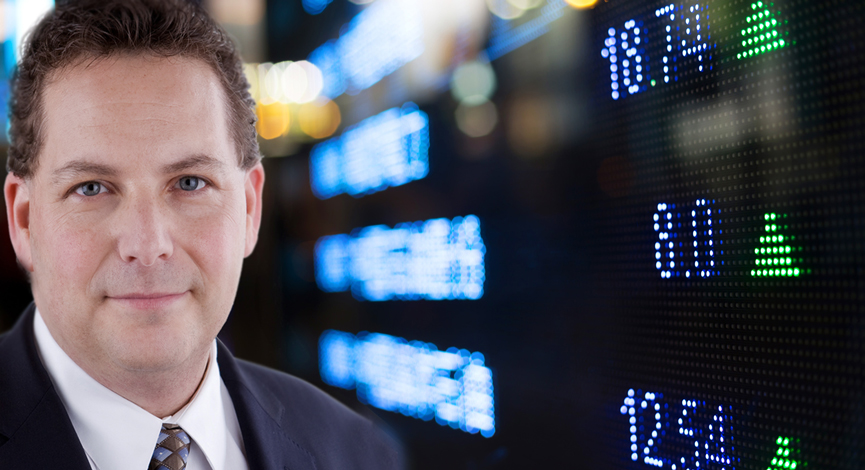 Guest: Michael Burke, Tradestation. We discuss tools of the trade, indicators, strategy trading and charting.Listen in as we explore sites for traders and other ways to sharpen your trading skills.
LISTEN TO PODCAST NOW | LISTEN @ ZUNE – @ iTUNES

Michael Burke is Vice President of Institutional Training and a registered representative for TradeStation Inc. A veteran stock, future, and option trader for over 20 years, he has taught thousands of traders how to harness the power of TradeStation's strategy backtesting analysis tools. He has been with TradeStation for over 12 years.
Sponsor: Try GotoMyPC free for 30 days! For this special offer, visit www.gotomypc.com/podcast
Recent listener comments…
In your latest podcast you mentioned you were looking for success stories, from folks who've listened and read your work.   After suffering losses on portions of my stock portfolio I was in need of some hedging strategies.   I began listening to your podcast in the summer of 2008 and really enjoy the show.   As a small individual investor with limited resources I was intrigued to learn about the relatively new "short" ETF products.   Thanks to your show I've successfully used two short ETFs to offset losses in stock positions and credit your show with helping me identify these very useful tools in my investment tool box. Thank for all your great work!   As always I look forward to your next show! – Ryan
I enjoy your podcasts !! Things I have learned: * Always have stops on positions, * Value of using short ETFs when market conditions warrant, * Taking small loss is far better than letting a position get away, The above has helped me !! – John
Congratulations on the 100! I wanted to thank you for all your advice and a great podcast. I listen every week. Using your podcast, I have been able to increase the value of my stock portion in my IRA more than 20% from its low in Nov 2008. That's when I went from the buy and hold world to taking matters in to my own hands. Thanks again. – Jakob
After listening to the podcasts for about 8 months and watching my retirement mutual funds melt in the summer heat of 2008 I felt I had learned enough to take a more active roll – clearly Buy and Hold was not working nor would it be a good idea in this slow down.   It is now quite clear to me that Buy and Hold was never a good idea.   In mid-October 2008, I placed the bulk of the money with a professional money manager (TDIMGS), the rest in CD's. I plan to manage the smaller portion after the markets stabilize a bit.   Until then, I am a student of TDI Managed growth fund and actively trade a small account (less than $5000). Thanks keep up the good work. – Don
I stumbled upon your podcast by accident, I just searched investing at the i-tunes store in December 2008.   Wow, I was blown away.   I just had to go backwards in time to listen to your show, to see what your thoughts were as the market meltdown unfolded.   Your outlook was wonderful.   I graduated college and been working since 1998, and my investments last year basically went back to 1998, ten years lost.   I made a commitment to myself to try and learn everything i could from all the investors smarter than me.   So happy I found you, to be a part of my new toolbox.   I realize I have a lot of learning to do, but for the first time in my life with the market down 20% on the year for 2009, I am actually up 5%!!!   All from strategies i am learning, especially stops.   Thanks and keep up the good work! – Michael
I've only been listening since about August 2008. I only wish I had discovered your podcast earlier, then I could have saved even more of my savings.   Regarding your question about how I have become a disciplined investor (without having read your book, would love an audio copy), I have always known that I shouldn't involve emotion in trading, however it is a hard thing to do. Since listening to you weekly reminding me to remain disciplined, I have made an effort to do so, by having my plan visually mapped out with buy, sell and loss limits, and actually following it. I have also taken your advice on hedging and incorporated that into my strategy. Your recent advice on remaining nimble and the rules don't apply at the moment in the current conditions has also helped to evolve a winning plan. Thanks for a great weekly podcast that contains so much useful insight. – Jason
Thanks, Andrew, for 99 great podcasts.   I have been a listener since about podcast #20 and it has been a great source of information.   Although I have read your book and listened to all those podcasts, I still consider myself to be a very novice investor.   With that being said, your financial insight along with your guest's comments have been of great benefit to me.   I am no longer at the mercy of my broker telling me to follow the Suze Orman philosophy.   Last spring, I reallocated my portfolio against my brokers wishes, mostly into CD's and online savings accounts which had high interest rates.   I even shorted a couple financials and let me tell you from a lifelong buy and hold guy, clicking the "confirm" button on a short made my palms sweat.   Bottom line, I was up about 2% in 2008 and my 401K is still intact.   To me, that rate of return is great considering if I blindly followed my broker's advice I would have been down about 40%.   Thank you very much and please continue the great work.   BTW, I'm up in 2009 as well. – John
Congrats on upcoming Podcast #100, although I've only been listening since #89 or so.
I'm still a small timer, but my success story involves 2008 and 2009.   I am the only person I know who has been up both years, and I just shorted my first stock ever last week, so it wasn't because I was shorting.
It was principally because I was in cash 90% of the time, and trading in and out 10% of the time.   I have made 10 trades so far in 2009, and am 9 for 10, with one trade still on (I'm 1/2 point down on the UCO).
I have learned to use CNBC and especially Bloomberg for information only, like what the government is reporting, short interest in Exxon, puts on PNC, etc., and not to listen closely to the opinions espoused on the networks.
I have learned to track Berkshire Hathaway's purchases and sales, not to follow Buffett's moves, but to learn which companies have great management teams, because on this issue I respect him highly.   I will buy Coca Cola and Conoco Phillips sometime this year or next if I want an 80% internationally exposed soft drink company or an oil exploration/refiner, but only when I feel comfortable buying into the market, not because Buffett might decide to add more to his positions on April 23rd, for example.
Most of all I have learned to jettison a bad trade when I realize it's gone bad.   When I bet sports, my motto is "We take pushes."   When I bet stocks, my motto is "Live to trade another day."
Your show is highly informative, entertaining, and fascinating.   I would love to hear you more on the mainstream financial shows (Squawk on the Street with Mark Haines, Fast Money, or any show with the terrific Bloomberg Asia group), which would do wonders for your investment house and provide viewers with some grounded logic and sound strategy.
Best of health, and don't forget to continue exploring the Peter Schiff inflation issue, which is real, and which is terrifying. Norwegian Krone, here I come.   – Richard
Make sure to check out DH Unplugged

Podcast: Play in new window | Download (23.7MB)
Subscribe: Apple Podcasts | Android | Google Podcasts | Stitcher | TuneIn | Spotify | RSS | More