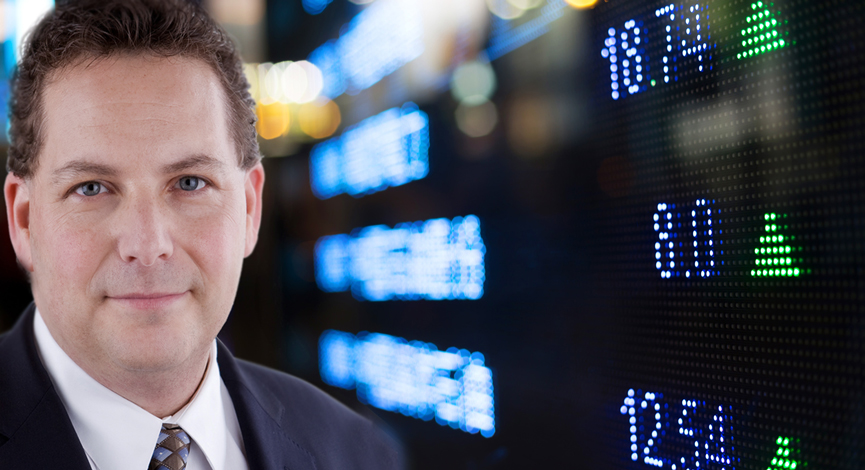 From Chapter 2 – Quantitative Investing – The Disciplined Investor
(starting on page 29)
"Momentum Earnings Up
You will undoubtedly find many stocks that you have probably never heard of within these results. Caveat emptor! Try not to let yourself get sucked into the temptation of following the historic returns. Be sure to keep a cool head and think about the company and its longer-term prospects. Contrarian plays have long been attractive strategies for those investors who do not have the stomachs for high-ratio stocks. By its very nature, this type of strategy will search for those stocks that have fallen from grace within the eyes of the markets. It will also find ones that have never caught fire while growing at rates appropriate to its underlying fundamentals.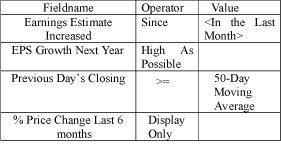 GARP
Somewhere in between the world of growth and value investing is the GARP (growth at a reasonable price) patron.
This theory, popularized by Acorn Fund manager Ralph Wanger (also the author of A Zebra in Lion Country), focuses in finding opportunities with a modest risk within the realm of smaller capitalization stocks. To control risk, Wanger advocates companies with strong, proven management structures. He also looks for stocks with sound balance sheets and strong standings in their industries, while simultaneously avoiding those that are already overpriced.
Growth at a Reasonable Price (GARP)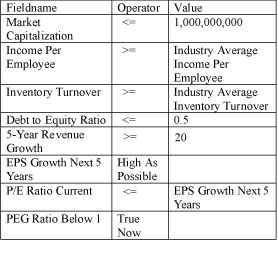 The information returned from this hybrid technique, which employs multiple levels of filters, will help find additional opportunities for investment. For the most part, looking at the income per employee and the inventory turnover helps
to seek out those companies that have a better edge over their industry constituents.
Each of the resulting stocks from this screen probably reflects the management of the company's ability to understand the distribution and manufacturing process of the goods they are selling. When a company consistently shows the ability to be a leader within these two important areas, there may be something further to review. Debt to equity is very important to keep at a minimum, especially in smaller companies. The impact of large debt loads are most pronounced with small cap firms. As this screen hunts for companies with market capitalization of under $1 billion, this particular overlay provides a better positioning with companies that have lower than average debt."
The information on these how to use these screens can be found HERE.
(The Disciplined Investor – Seven Strategies for Success written by Andrew Horowitz, is being released on July 15, 2007)