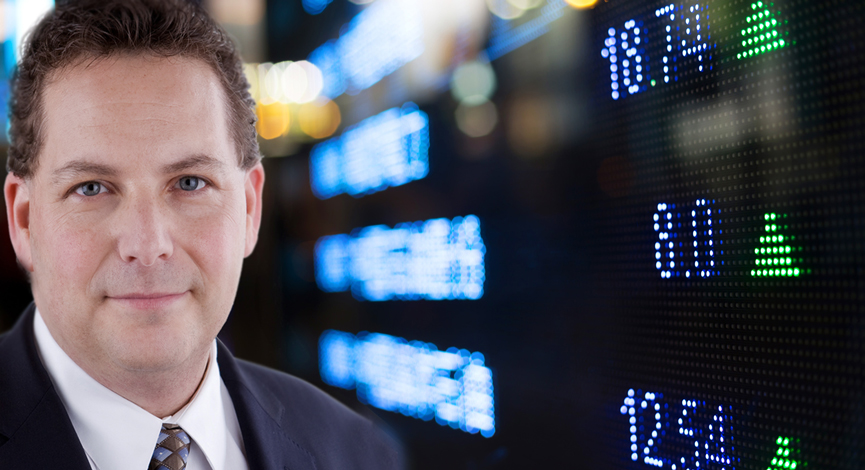 We ended with a $375,000 profit!
The 10 week contest is over and we came out in the top one percent of all portfolios. The fact is that we were as high as 900 and dropped down only during the final 2 weeks while still remaining in the top one percent. Over 1,000,000 contestants have been involved with managing portfolios for the chance to win the $1,000,000 grand prize. CNBC even recruited "Celebrity Traders" and had them openly square off against each other.


Most of the "Celebrity" portfolios were broad based with a wide diversification of positions. They seemed to be playing it on the conservative side, clearly not wanting to be embarrassed by any big losers. Most of their portfolios stayed closed to the original $1,000,000 through the contest with a few making a late run higher to show good profits. (The celebrity winner, Johnathan Tucker ended with $1,280,55)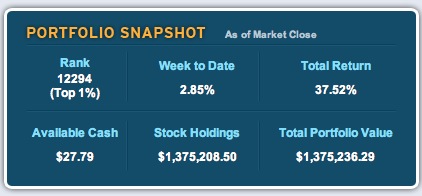 To be on top 20 overall for the challenge a portfolio would have to been worth over $3,502,000. This type of return was realized by aggressive moves in positions that were either moving on earnings news or even buyout speculation. Remember, there was no shorting allowed, stocks had to meet a $500 million market cap minimum and all trades were executed at the end of each day. (4pm EST)
Our process was simple: Each day we scoured the earnings news to find companies that would be reporting before and after the market day. This seemed to be a very aggressive idea, but gave us the best chance of making a big score within a limited time frame.
Overall, we profited by over $375,000 during the 10 week competition. The high of the portfolio approached $1,550,000 and at that time was in the top 1,000 overall. For the most part, I am happy to report that from inception, the portfolio was in the top one percent almost all of the time. It was not due to one or two trades. It was a disciplined approach that helped to provide a consistent return.
One important note which is imperative to disclose: This was/is a very aggressive and potentially volatile investment approach. The last two weeks are a testament to that as most of the trades were not profitable and caused a drop of over $150,000 (10%! ).
In the end, our strategy's win/lose ratio approached 8 to 2 in favor of winners. Will there be a next year? Maybe. CNBC did a nice job creating, promoting, and managing this, but is is far cry from an actual investing experience. If they bring it to the next level that will emulate more realistic trading scenarios (shorting, small caps and intra-day trades) it will be more appealing and much more educational for those desirous of learning the game…