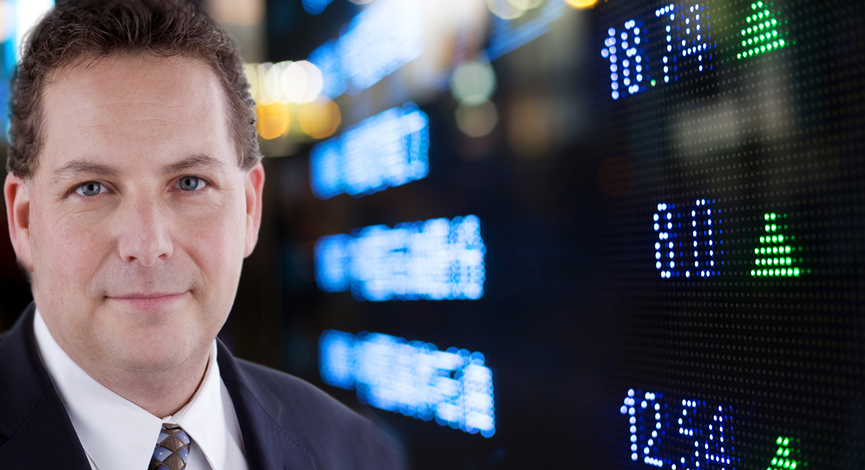 Here are the top 20 richest people in the word, according to Bloomberg. On a daily basis, Bloomberg calculates the net worth of the wealthiest people on the planet and provide a summary of their holding's performance.
I am not sure why this is of any importance other than general interest. But here is the list anyway:
(Data as of July 15, 2012)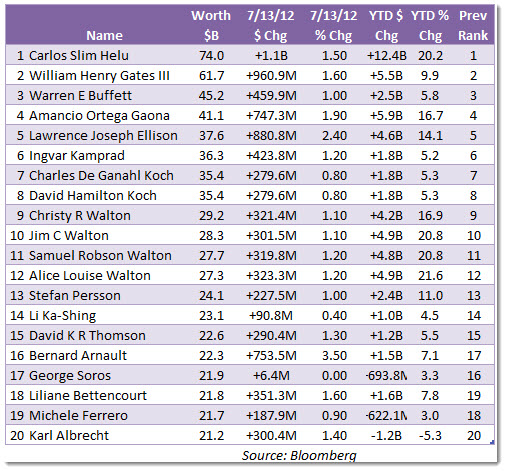 July 14 (Bloomberg) — The richest people on the planet limited their combined losses to $3.3 billion this week after a rally yesterday in global stocks helped offset concern that a faltering economic recovery would threaten corporate profits. "Any evidence of a global slowdown is worrying the markets," Christian Schulz, a senior economist at Berenberg Bank in London, said in a telephone interview. "Beyond the euro crisis, everyone is looking at the U.S., and the data has not been spectacular."

Casino mogul Sheldon Adelson lost 4.3 percent of his net worth July 12, after Nevada's Gaming Control Board said gambling revenue on the Las Vegas Strip tumbled 18 percent in May. Casinos kept the lowest percentage of blackjack bets ever, the board said in a statement.

Las Vegas Sands Corp., operator of the Venetian and Palazzo resorts in Las Vegas, dropped 6.7 percent this week, pushing Adelson's fortune to $18.4 billion. He ranks 29th on the Bloomberg Billionaires Index, a daily measure of the world's wealthiest.