Hot inflation causes no angst – markets taking it is stride, for now.
Waiting of the next Fed meeting, rate decision is coming.
And our guest today – Elaine Stokes, EVP and Portfolio Manager at Loomis Sayles.
---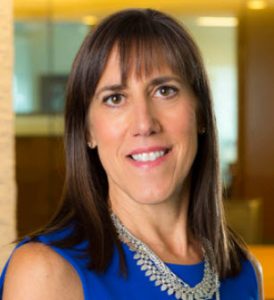 Elaine M. Stokes – Loomis Sayles

Elaine Stokes is an executive vice president, portfolio manager and co-head of the full discretion team at Loomis, Sayles & Company. She has 33 years of investment industry experience and joined Loomis Sayles in 1988. Elaine is also a member of the firm's Board of Directors.
Elaine is a co-portfolio manager for the firm's flagship Loomis Sayles Bond Fund, as well as a variety of mutual fund and institutional strategies, including the Credit Income, Fixed Income, High Income, High Income Opportunities, Institutional High Income, Investment Grade Bond, Investment Grade Fixed Income, Strategic Alpha and Strategic Income funds, and the Loomis Sayles Multisector Full Discretion, Core Plus Full Discretion, High Yield Conservative, High Yield Full Discretion and US High Yield strategies. Prior to becoming a portfolio manager in 2000, she had experience working in high yield, global and emerging markets. Elaine has served as a senior fixed income trader and portfolio specialist.
Elaine is co-head and founder of the Loomis Sayles Women at Work Network and is on the executive board for the Strong Women, Strong Girls nonprofit organization. She earned a BS from St. Michael's College.
---
Interactive Brokers' Stock Yield Enhancement Program. Earn extra income on the fully-paid shares of stock in your brokerage account.
Open an Interactive Brokers account today.
Learn More at http://www.ibkr.com/syep

---
CHECK IT OUT!


This episode is sponsored by Masterworks.
Sign up today and use the Promo Code TDI Visit http://Masterworks.io
Read the Masterworks Disclaimer
---
---
Looking for style diversification? More information on the TDI Managed Growth Strategy – https://thedisciplinedinvestor.com/blog/tdi-strategy/
eNVESTOLOGY Info – https://envestology.com/
Friday Pre-Market Run-Down Webinar Registration – https://www.triggercharts.com/webinar-pre-market-rundown-fridays/
---
Stocks mentioned in this episode: (TLT), (SPY)
Podcast: Play in new window | Download (Duration: 48:40 — 44.7MB)
Subscribe: Google Podcasts | Spotify | Stitcher | TuneIn | RSS | More