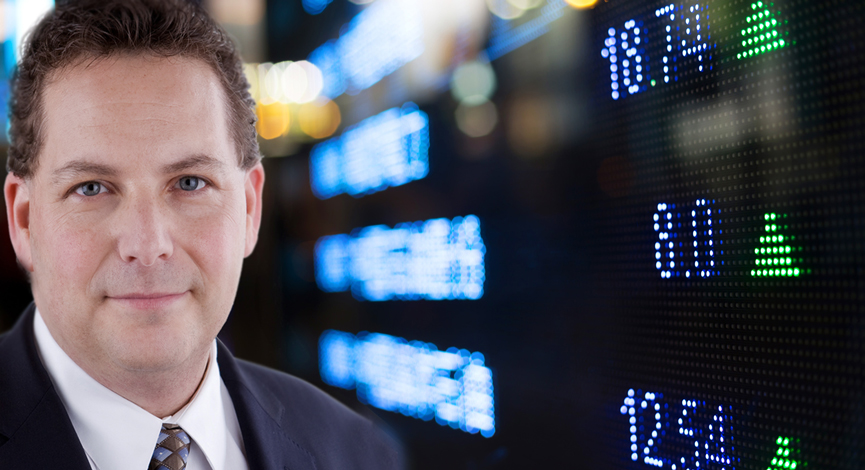 Yesterday we posted a video on the short opportunity that is appearing on the charts for Green Mountain (GMCR). We looked at the potential for a breakdown as the price moved below a key support level and how the pattern may unfold. (CLICK HERE for the video discussion)
About twice weekly you can find these types of "setups" that are coming up on our screens as stocks that may be setting up as a long or short candidate. If you want to bookmark that.

Consumer confidence, as measured by The University of Michigan, came in lighter than expectations. Still at a good level although the expectations component took a hit for July. It appears that there is some concern over the outlook, even as jobs numbers looked better. Perhaps the market dip and the fact that interest rates have been on the rise is worrying consumers.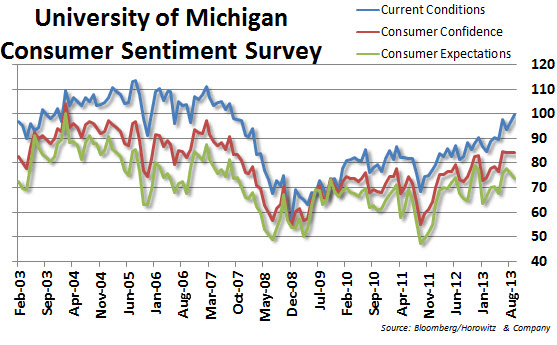 Finally, an update on the Key Reversal Index. Now reading a "4", this is a place that see a market reversal to shake off some of the excess that has been building since the end of June. We would like to see a "5" as a definitive reading to say that markets are overheated, however a "4" is getting pretty hot.