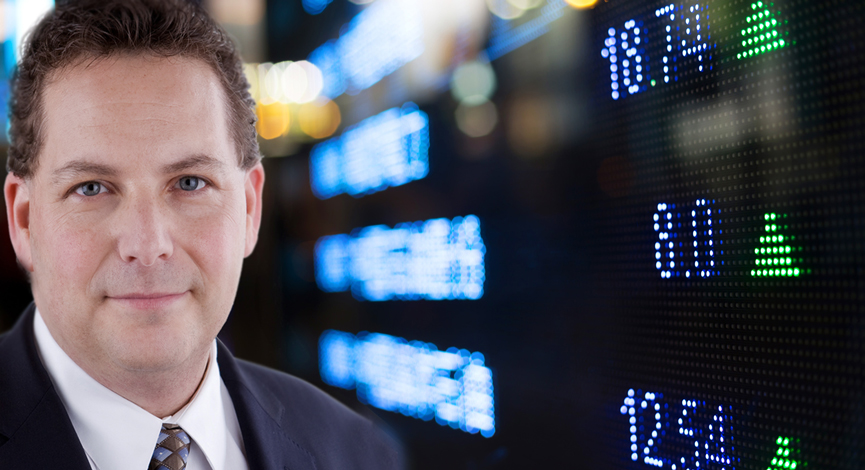 The fracking boom is helping to make the U.S. have a reduced dependence on energy from outside our borders. This piece from Bloomberg was a great overview and too good not to pass on to you,
On this week's TDI Podcast, Frank Curzio and I spoke about the great benefits of this trend. In fact, the amount of jobs and profits from the emerging growth of energy has once again put this country on great footing where this is concerned.
(Take a look at U.S. Silca (SLCA) as an interesting   play in this idea)
From Bloomberg:
Dec. 17 (Bloomberg) — Oil's negative drag on the dollar is weakening as rising U.S. natural gas and crude production propels the nation to the highest level of energy self- sufficiency in two decades.
Fracking helped America meet 83 percent of its energy needs in the first eight months this year, on course for the highest annual level since 1991, Energy Department data show, and an intelligence advisory panel said last week that the nation could achieve energy independence in as little as 10 years. Photographer: Matthew Staver/Bloomberg
The boom from hydraulic fracturing, or fracking, which uses pressurized water to drive gas and oil from shale rock, will bolster the greenback by narrowing the current-account deficit and trimming cash paid to oil exporters that then diversify away from U.S. assets, according to UBS AG. The dollar will be on average 2 percent stronger against 46 currencies by the end of 2014, as the price of West Texas Intermediate crude rises 14 percent, according to Bloomberg economist surveys.
"If the U.S. becomes less reliant on foreign energy, the negative relationship between oil and the dollar should break down," Shahab Jalinoos, a senior currency strategist for UBS in Stamford, Connecticut, said Dec. 13.
BlackRock Inc., Goldman Sachs Group Inc., Citigroup Inc. and UBS are all betting on dollar gains as U.S. energy production outweighs a Federal Reserve committed to keep interest rates at record lows and printing cash to buy bonds.
Fracking Boom
Fracking helped America meet 83 percent of its energy needs in the first eight months this year, on course for the highest annual level since 1991, Energy Department data show, and an intelligence advisory panel said last week that the nation could achieve energy independence in as little as 10 years.
UBS expects the dollar to strengthen 13 percent to $1.15 per euro from $1.3163 at the end of last week, and 7.8 percent to 90 yen the fourth quarter of 2014 from 83.52 yen.
The Dollar Index, which tracks the currency against those of six major trading partners, has fallen 0.8 percent to 79.561 this year as the price of crude-oil futures declined 12 percent. The gauge will rise to 82.3 by the end of 2014, according to the median forecast of 16 economists in a Bloomberg survey.
Crude-oil for January settlement rose 0.9 percent last week and traded at $86.73 a barrel. The U.S. benchmark is expected to trade at $98.50 a barrel in 2014, according to the median estimate of economists in a Bloomberg News survey.
The dollar has had a growing negative relationship to crude since March 2003, with the one-year rolling correlation between the dollar and the West-Texas Intermediate crude futures falling to as low as minus 0.54 in September, where a reading of negative 1 signals two assets move inversely. A measure of positive 1 means they move in lockstep. The gauge was at negative 0.52 on Dec. 14.
Dollar Correlation
The correlation between the dollar and crude will tighten over the next two years as U.S. energy production grows, according to UBS, which means the greenback would strengthen as oil prices rise.
"The dollar-negative impact of rising oil prices is muting," said Jalinoos.
The U.S, which bought 21 percent of the Organization of Petroleum Exporting Countries exports last year, has increased its shale output to a record 6.8 million barrels a day, according to the Energy Department, as drillers including Exxon Mobil Corp. and Chesapeake Energy Corp. use fracking to unlock once inaccessible reserves in the shale formations of North Dakota, Texas, Pennsylvania and Ohio.
Pricing Power
Rising domestic production may limit OPEC's power to set global prices, the National Intelligence Council concluded in a Dec. 10 report. Additional production may cut oil prices and increase U.S. economic activity by more than 2 percentage points, said the council, an adviser to the director of national intelligence.
"U.S. production of shale gas has increased dramatically, and oil production is rising and will rise much further," strategists for Goldman Sachs, including Kamakshya Trivedi in London, wrote in a Dec. 5 note to investors. "These shifts in production are also likely to support an improving U.S. current- account position and a somewhat stronger U.S. dollar."
Goldman Sachs forecast the dollar will weaken to $1.40 per euro by 2014 before strengthening to $1.25 by 2016.
The current-account deficit undermines the dollar because it shows the nation is using the currency to import more than it is exporting. The U.S. deficit narrowed in the second quarter, shrinking 12 percent to $117.4 billion from $133.6 billion in the first quarter, according to Commerce Department data.
BlackRock View
The last time the U.S. showed a surplus in the current account, which is the broadest measure of trade, was in the first two quarters of 1991. That was a period when the Dollar Index soared 15.5 percent to 96.03.
"We are bullish on the U.S. dollar due to the country's energy boom, and long-term growth prospects," BlackRock said in its 2013 investment outlook document published on Dec. 12. "The prospect of U.S. energy self-sufficiency could underpin a bullish dollar stance, and a cautious view toward countries dependent on dollar funding."
While the U.S. continues to import, oil-exporting countries are again adding to holdings of U.S. government debt. Treasuries owned by oil producers and proxies for Middle East nations rose 9.2 percent this year through September, to $634.8 billion, after an 11 percent decline in 2011, according to Treasury data. The amount includes the sovereign wealth funds of the OPEC nations as well as some U.K. banks that often act as proxies for Middle East nations.
Even as the world's reserve currency — the dollar accounts for 62 percent of global foreign-exchange reserves, more than double that of the euro — the appeal of the greenback is limited. The Fed said it intends to keep interest rates at a record low until unemployment falls while making open-ended purchases of $85 billion a month in Treasuries and mortgage- backed debt.
Shale Boom
The U.S. central bank views energy fluctuations as transitory when considering monetary policy.
Oil-price increases also may offset some of the impact of increased U.S. energy production, according to David Petitcolin, a global strategist at Royal Bank of Scotland Group Plc.
While the shale boom has created a surge in stockpiles in the U.S. and depressed prices this year, crude-oil futures are still trading 24 percent above the average for the past decade.
"The impact will not be that big on the balance of payments, because the U.S. will probably remain a net oil importer," London-based Petitcolin said in a Dec. 13 telephone interview. "The oil balance is going to come down, but very, very slowly. And if the price continues to rise, or stay high, then — in dollar terms — that will erase all the gains from fewer barrels a day."
Fracking Regulation
Fracking, which has been linked to groundwater contamination, air pollution and earthquakes, may also face greater regulation. A Dec. 7-10 Bloomberg National Poll found that 66 percent of Americans want more government oversight of the process, up from 56 percent in September.
Industry groups for chemical, fertilizer and steel companies are trumpeting gains from fracking for the U.S. economy, as low-cost natural gas may generate $72 billion in capital investment as petrochemical companies relocate or boost investments in the U.S., according to the American Chemistry Council.
At the same time, President Barack Obama is promoting development of natural gas and crude oil as an economic resource, and formed a task force this year to avoid federal rules that would slow fracking.
The National Intelligence Council, which concluded that concern about the environmental impact is the "greatest obstacle" to fracking, estimates that U.S. oil production may expand to 15 million barrels a day — enough to make the nation "a major energy exporter" by 2020.
"It is very possible that the U.S. could become an energy exporter, given the reserves they've discovered," Steven Englander, Citigroup's New York-based global head of G-10 strategy, said in an interview on Dec. 12. "It could be a real dollar positive."