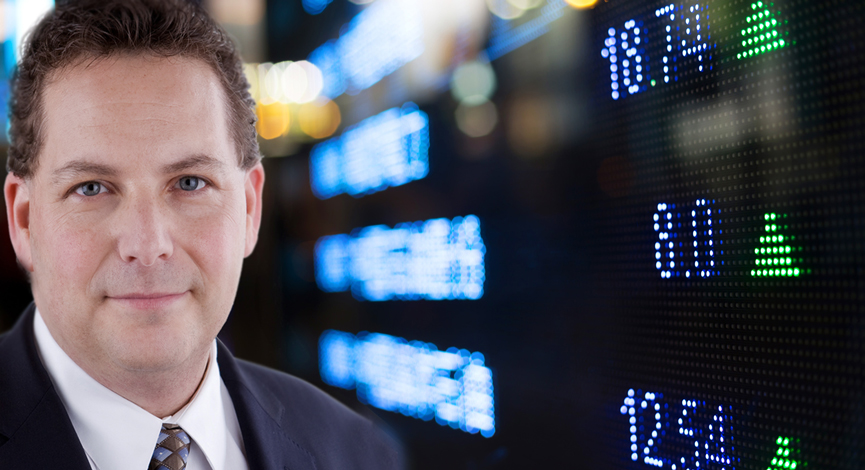 The ADP Payrolls report was released and it came in below estimates. The average estimate was for a gain of 125,000 and the actual number came in at 117,000. This is the "new model" for forecasting the number ADP is using and it remains to be seen if it is more accurate than the old formulation.
However, after the last few series have been vastly different from the NFP payrolls report, it is questionable if this can be used as an early predictor for Friday's report.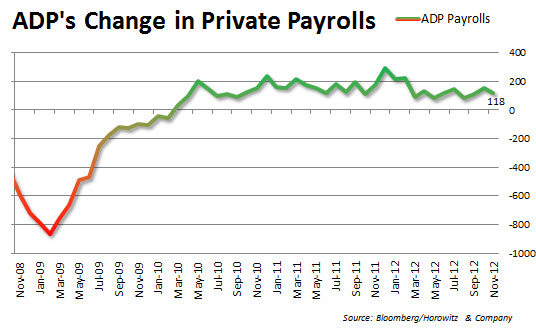 From Bloomberg:
Companies added 118,000 workers in November, according to a private report based on payrolls. The increase in employment was lower than projected, data from the Roseland, New Jersey-based ADP Research Institute showed today. The median forecast of 38 economists surveyed by Bloomberg called for a 125,000 rise. Estimates ranged from gains of 35,000 to 174,000.

This is the second ADP report derived using a larger sample and new methodology. It represents a break from the way ADP had calculated employment figures dating back to 2001. The report now draws on data from 406,000 of Automatic Data Processing Inc.'s corporate customers, up from the 344,000 used in the prior method. Those customers employ 23 million workers, or more than 20 percent of all non-government staff, ADP said in a release announcing the changes on Oct. 24.

ADP and Moody's Analytics Inc. said the new methodology they developed will better align their figures with those from the Labor Department's monthly payroll report. The methodology uses data from ADP customers, the Labor Department and the Federal Reserve Bank of Philadelphia's Aruoba-Diebold-Scotti Business Conditions Index. ADP said its numbers should correlate most closely with the final, revised Labor Department figures, rather than those initially released at the beginning of the month.