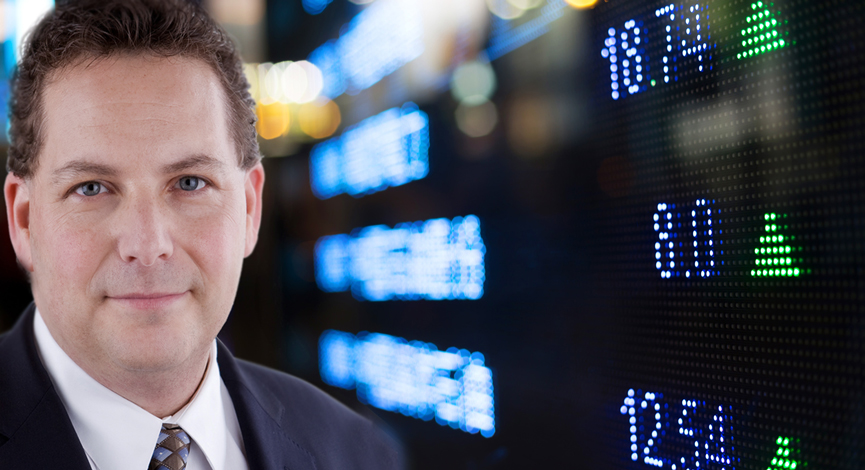 Bloomberg puts out what they call the Orange Book as a way to get a feel for the overall tone of management during earnings season. Our friend Richard Yamarone, recently a guest on a TDI Podcast, compiles this and produces a great summary of what is going on.
Here are his recent comments and takeaways:
The tone from the C-suite has taken a definitively darker tone. Concerns over consumer confidence and the state of affairs in Europe and China were prevalent during many of the calls. Headwinds related to higher input prices, the so-called "fiscal-cliff," and election-related uncertainties were commonplace over the last week as well. Drought-related issues are also beginning to appear in the latest transcripts.
Tractor Supply Co. [TSCO] Earnings Call 7/25/12: "Regarding the current retail environments, consumers continue to look for compelling value. Purchases are being made by need, and are taking place closer to need."
Universal Forest [UFPI] Earnings Call 7/20/12: "Our forward outlook, it's a good question. It's overall positive, although we expect relatively slow growth domestically, call it cloudy with a chance of rain, possible thunderstorms in late October or early November. We're just not getting a clear picture of what the economy is going to do."
Schlumberger [SLB] Earnings Call 7/20/12: "The situation in the global economy remains unsettled. And it seems increasingly clear that the present macro uncertainties will remain for a considerable period of time. In this environment, we believe Brent crude prices in general will be supported around current levels, although they could be subject to periods of considerable volatility."
Verizon [VZ] Earnings Call 7/19/12: "We are showing still some growth in strategic services, and I think if we didn't have the headwinds and some of these other economic pressures, I believe we're a double-digit strategic growth company."
Swift Transportation Co. [SWFT] Earnings Call 7/20/12: "Volumes in the second quarter were softer than we would have hoped, but they weren't concerning. We remain cautiously optimistic about the overall economic environment."
Citigroup [C] Earnings Call 7/20/12: "While the operating environment remained challenging in the second quarter, we've continued to manage our business and our balance sheet carefully given the macroeconomic uncertainty. Overall, I'm pleased with our performance in light of the economic environment we faced during the quarter. Loans and deposits in Citicorp had solid growth."
AutoNation [AN] Earnings Call 7/19/12: "Employment is a problem; customers talk about it when they come in. But the trump card is they need to do something. They simply cannot go on. They need a better vehicle to run their lives and to get work. And so, they're doing something. So those drivers are taking auto sales and sustaining them, despite the economic headwinds that we face."
AMD [AMD] Earnings Call 7/19/12: "We've seen a slowdown obviously in the overall consumer spending and global marketplace. And that's obviously impacted the PC segment."
Chipotle Mexican Grill [CMG] Earnings Call 7/19/12: "[W]e believe that our throughput performance would have been even better had we not seen some fall- off in transactions during the quarter, which we believe is due to the sluggishness in the overall economy and a slowing in consumer spending."
Textron [TXT] Earnings Call 7/19/12: "I think there's a lot of concern about heading toward November; a lot of small/midsize business guys who are our customers are very concerned about the balance of the year and where things are going in terms of the election and politics; you've got debt ceilings, you've sequestrations, you've got massive changes to tax policy."
Safeway [SWY] Earnings Call 7/19/12: "I think that what's happening is that there is so much uncertainty in the economy that, that is contributing toward a consumer that is very, very cautious. So you have to X-out that 20 percent, 25 percent that feels confident, is maybe seeing some recovery in their net worth, hasn't lost their job, doesn't think they're going to lose their job and it's the high-end retailers and everything is going fine for them. But for the other 75 percent of the economy, they believe they're in a recession. It doesn't matter what GDP says."
Sherwin-Williams [SHW] Earnings Call 7/19/12: "Looking ahead, the outlook for global economic growth has become increasingly gloomy, and risks to the U.S. economy have increased accordingly." Johnson Controls [JCI] Earnings Call 7/19/12: "In general, I guess I'd make the statement that we've seen demand slow across several of our industries and geographic markets."