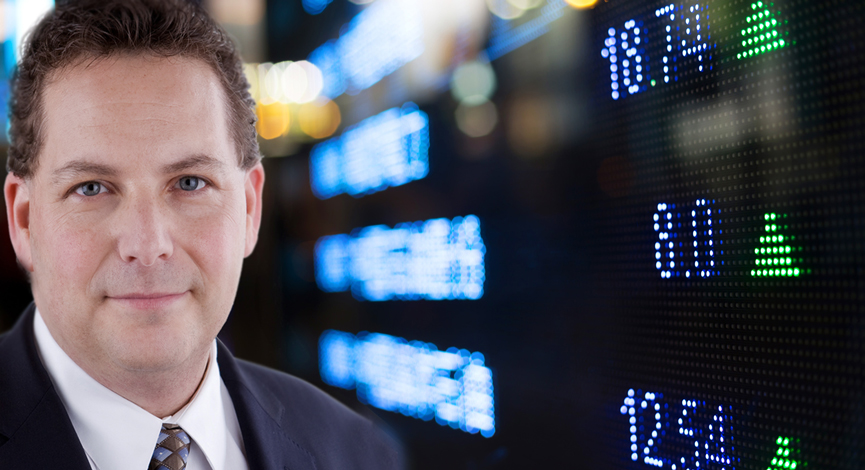 Analysts are expecting job growth of close to 150,000 for the NFP payrolls report, due tomorrow. With all of the recent economic releases in a general decline, that level of growth may be difficult to achieve.
The overall jobs picture is made up of several components and the weakest these days seems to be within the government sector. As cities continue to grapple with budget constraints, there is a need to tighten their expenditures and firings appear to be on the rise. Add to that the recent trend of the Challenger layoffs and the employment picture is not as cheery as it was just a few months ago.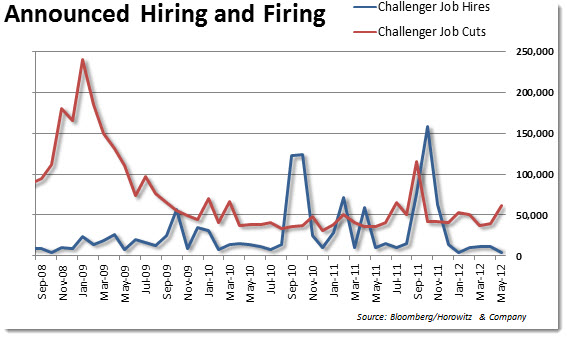 Announced layoffs are also spiking. Some of this is due to the the recent 28,000 layoff announcement by HP.
Then there are the weekly initial claims. The most recent levels are above the 4-week moving average.
From Bloomberg:
Initial jobless claims week ended May 26 383k vs est. 370k (range 364k-377k)
Prior revised to 373k from 370k
4-week moving avg. 374.5k
Second of three 1Q GDP (annualized) ests. shows 1.9% growth vs economists' est. 1.9% (range 1.6%-2.2%), prior 2.2%
1Q personal consumption 2.7% vs est. 2.9% (range 2.3%-3%)
Slower growth "not supportive of labor market," "enhances risk of higher unemployment rate heading toward election day," says Bloomberg economist Joseph Brusuelas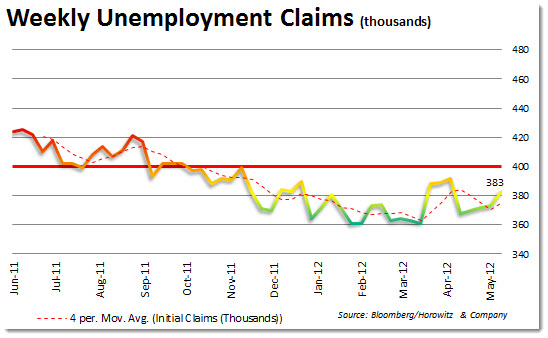 ADP's announcement today somewhat disappointing. However, there has been some whispers that had the number pegged to come in a lot worse. It was clearly better than the last report and the trend still remains up.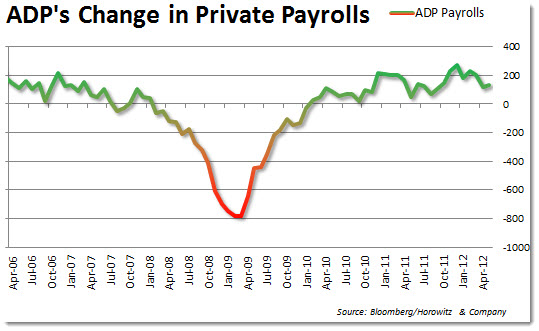 It is helpful to look at a comparison of the trends between ADP and NFP to gain some insight into what may be seen in tomorrow's report. While it is difficult to know exactly what the unemployment rate will come in at (due to the labor participation rate) the likelihood of a jobs number exceeding expectations (+150k) is not high.
Whisper numbers are coming down after ADP was released and now we are looking for above 120k to be the level that will be perceived as market positive.
Live and Alerting

(Click the above for more information)