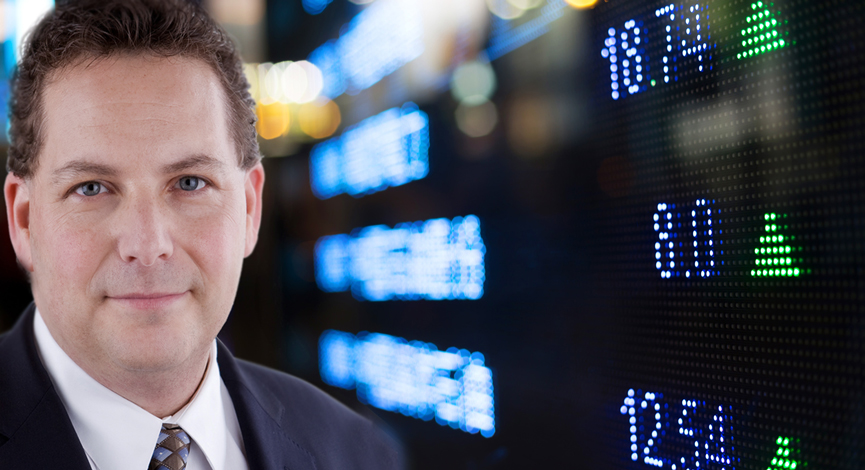 As we saw with last week's plunge in the VelocityShares Daily 2x VIX (TVIX), investors should not necessarily judge a book buy its cover. Not all ETFs or Mutual Funds are always what their name implies.
TVIX is supposedly designed to:
Seeks to replicate, net of expenses, the returns of twice (2x) the daily performance of the S&P 500 VIX Short-Term Futures index. The index was designed to provide investors with exposure to one or more maturities of futures contracts on the VIX, which reflects implied volatility of the S&P 500 index at various points along the volatility forward curve. The ETNs are linked to a multiple (2x) of the daily return of the index and do not represent an investment in the VIX.
While that was the case as Credit Suisse kept creating shares under their usual create/redemption process   – all that changed when then stopped the creation of new shares in late February.
The fact that embedded premiums or discounts are hard to find can really takes it toll on a portfolio.
Here is   list of ETFs/ETNs with the largest premiums over their NAV: (Caveat emptor)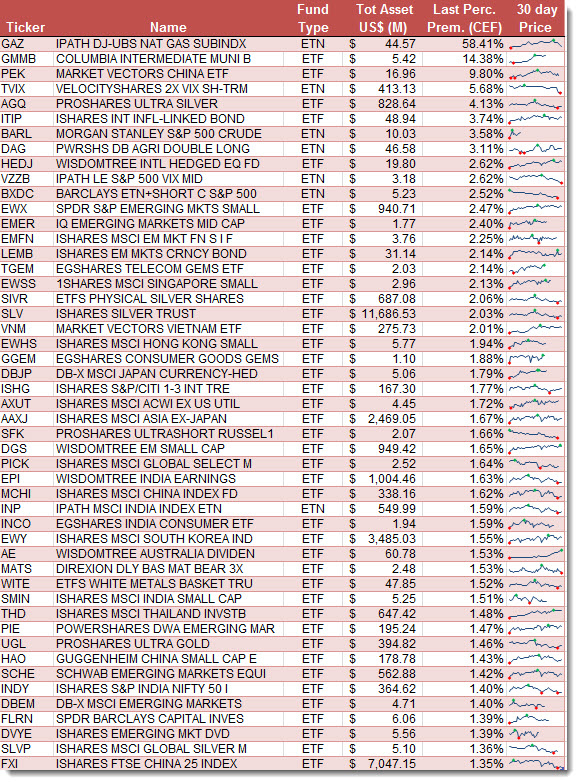 Here are the funds with the greatest discounts to NAV: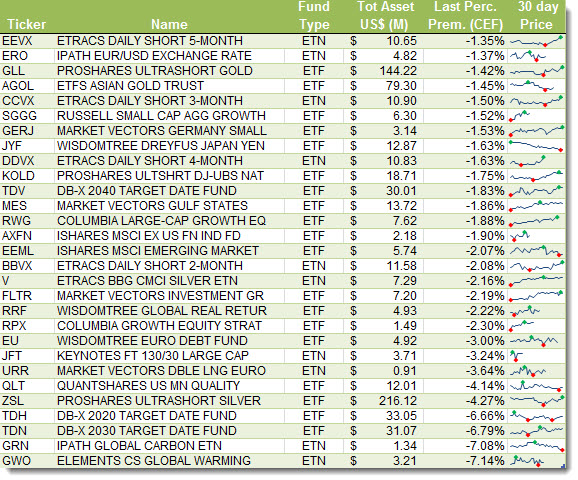 __________________________________________
Live and Alerting

(Click the above for more information)