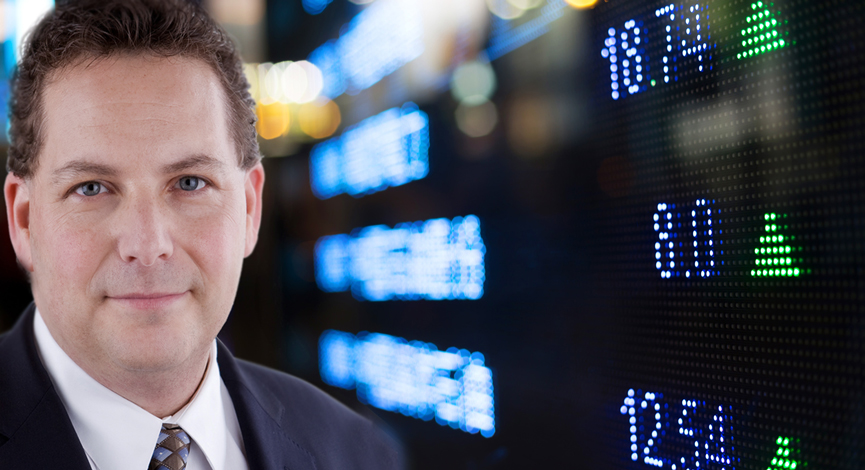 As volume has been on the decline over the past couple of months, the short interest ratio for the S&P 500 stocks has risen. Even as the total shares sold short decreased, in essence, the squeeze that we just saw last week was partly due to the lack of liquidity within the markets.
For those that are "against" selling stocks short due to unfair play and other nebulous reasons, you can thank your long portfolio gains last week on a massive covering event.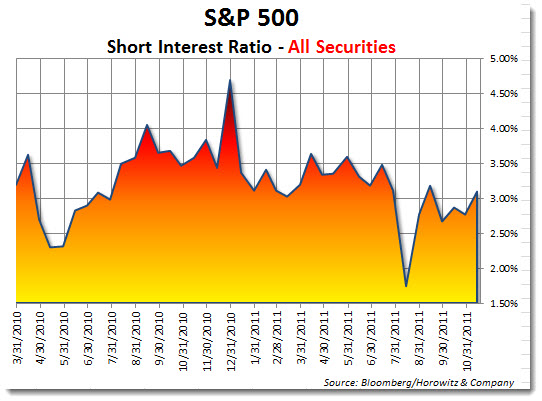 As mentioned, the total shares sold short actually decline over the recent reporting period.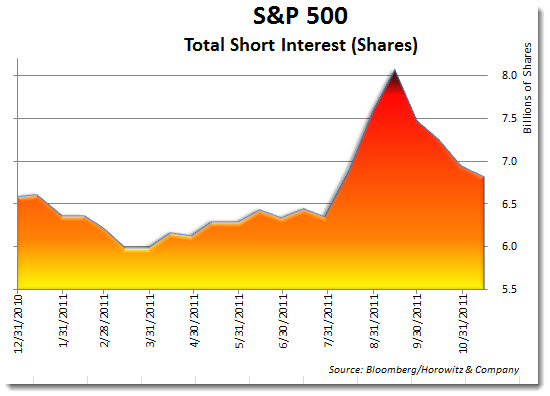 Sectors and other data: