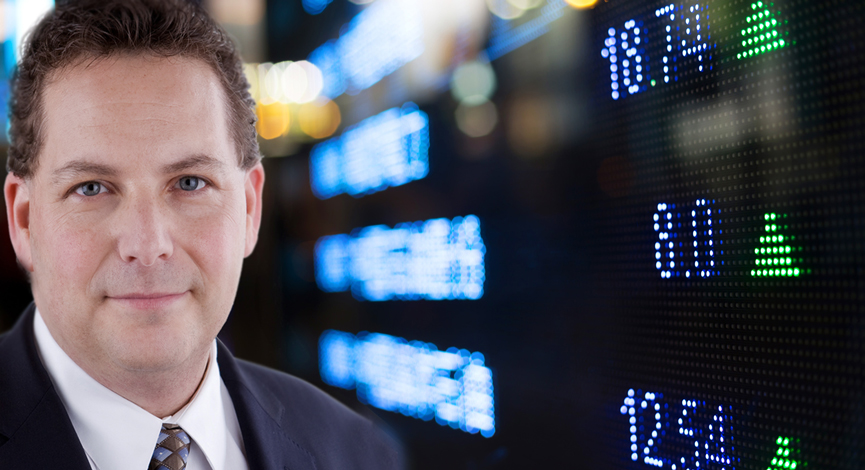 China's Flash PMI number was released and it was not a good one. Readings under 50 are considered to be in the contraction zone and the 48 was clearly a level for concern. Much of the recent tightening to tame the inflation monster is to blame, but the slowdown in European demand (one of China's biggest trading partners) has to be having a serious affect as well.
Of course reports on this has to come with the obligatory note that this reading provides for more ammunition for additional stimulus. Yet, there has been no indication from China's leaders that additional stimulus is going to coming anytime soon. In fact, Prime Minister Wen Jiabao has said many times that even as there slowing, inflation still remains his biggest concern.
China has been one of the key drivers of the global recovery and this is confirmation that even with their incredible horsepower, the many headwinds that are emanating from Europe are too much for them to pull the global economy on their own.
Watch Chinese related stocks over the next few days, the materials sector and industrials. All of which may show weakness related to this report.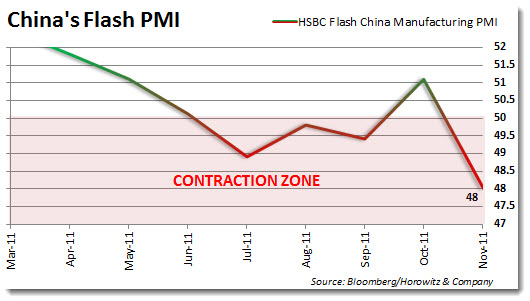 (Bloomberg) — China's manufacturing may contract this month by the most in almost three years as demand weakens,preliminary data for a purchasing managers' index shows. The reading of 48 reported by HSBC Holdings Plc and Markit Economics today compares with a final number of 51 last month. A number below 50 indicates a contraction.

Sliding home sales and reduced export demand because of Europe's sovereign-debt crisis threaten to drive a deeper slowdown in the world's second-biggest economy. The World Bank said yesterday that Premier Wen Jiabao's government can roll out fiscal stimulus as needed to avoid a "hard landing."

Industrial-output growth "is likely to slow further" in coming months on weakness in domestic and overseas demand, said Qu Hongbin, a Hong Kong-based economist for HSBC. Moderating inflation may leave "more room for Beijing to step up selective easing measures," he said.

HSBC's preliminary index, called the Flash PMI, is based on 85 percent to 90 percent of responses to a survey sent to executives at more than 400 companies. The final reading is usually released on the first day of the month.
__
___
Looking to invest in The Disciplined Investor Managed Growth Strategy? Click HERE for the virtual tour….
___