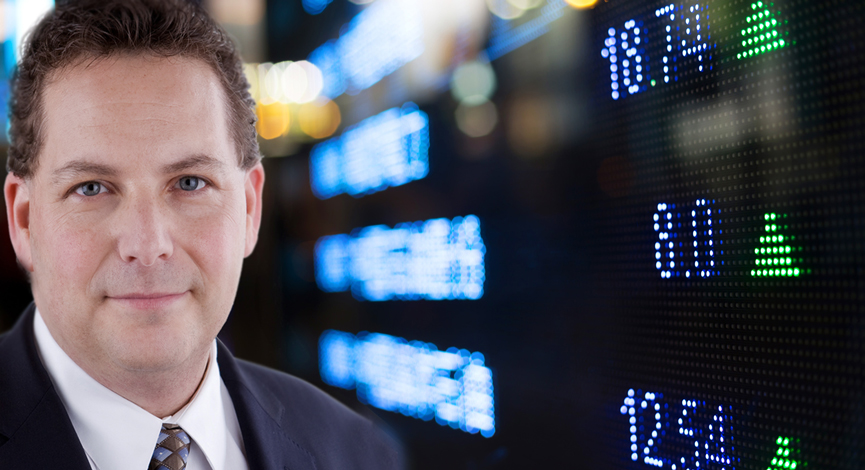 After the close, Apollo Education (APOL) will be reporting earnings. While we do not hold this name, we are positioned long in Bridgepoint Education (BPI). There is a heavy short-interest in the stock, so if Apollo manages to beat estimations and show a decent outlook, shares of BPI could see some upside.
Apollo is estimated to have EPS for the period of $1.33, a drop of over 20% from the year ago period. Sales are expected to come in close $1.19 billion. Watch the reaction to the report and the conference call and then take a look at BridgePoint.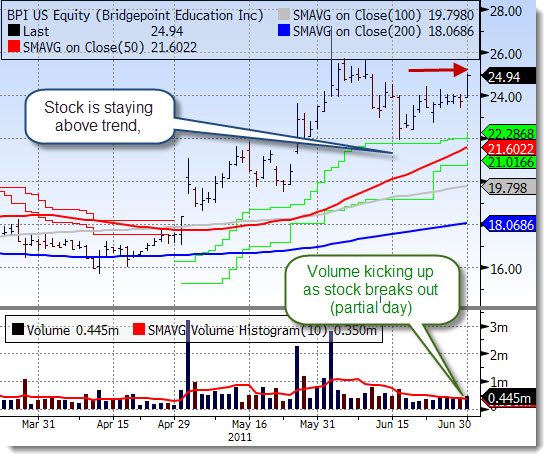 Bridgepoint happens to have one of the highest short-interest ratios on any exchange. The shorts have been reducing their holdings, but the company still sports a short-interest ratio to float of just under 50%. That is one heck of a short squeeze potential.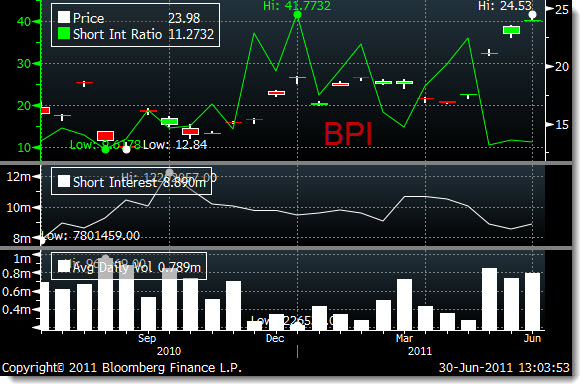 Horowitz & Company clients are long BPI as of the date of this post.