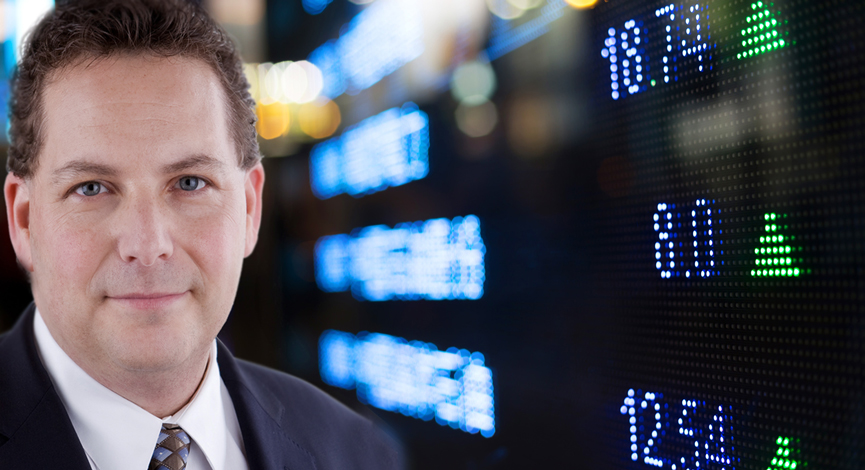 The U.S. dollar is hated; it is obvious and certainly with good reason. But, when the real trouble starts…we know where the safety trade is located.
While China is diversifying their assets, they are also creating losses for their U.S. holdings. One of these days, there will undoubtedly be a short covering that will blow out the shorts and when that happens, commodities and highly leveraged risk trades will be swamped. Is that time now? Probably not.
Even as the EuroZone grapples with their Greek Tragedy, it is hard to believe that they will let Papandreou get away with toppling the entire region. Not yet.
(Click to Enlarge)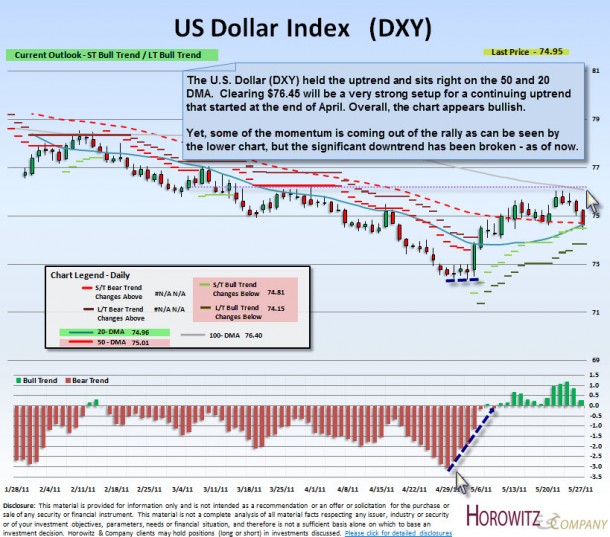 However, the chart above clearly shows a change of complexion for the U.S. dollar as the downtrend was broken at the end of April. The momentum is not yet completely on the side of the Dollar Bulls, but the chart does have a rather bullish structure – as long as the support is held. Be alert for a move above $76.45 as that would be a signal for bears to exit/cover.
___
Looking to invest in The Disciplined Investor Managed Growth Strategy?
Click below for the virtual tour….