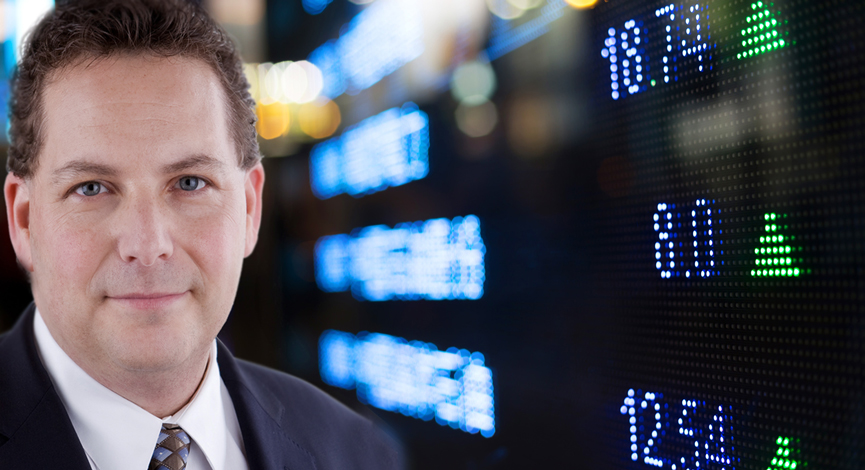 Cisco Systems (CSCO) a bellwether for technology, reported earnings that beat expectations. Revenue and margins were also slightly higher. However, the outlook was (at best) dour. CEO John Chambers is known for his candid approach and often accurate ability to look out into the future for the tech sector. But, over the past year or so, there has been a severe disconnect between Cisco's results and other companies within the sector.
It appears that Chambers has either lost his ability to be as prescient as he used to be; or more likely it is simply that the competition has become fierce. The call was filled with commentary about significant changes that will need to be made in order to get Cisco back on track along with a good amount of cost cutting initiatives that are going to take place. Of course the focus on head count reductions (firings) will be an integral part of the process.
Once again, Chambers explained that the public sector side of the business has slowed considerably and discounts were pressing on margins. As the call went on, the stock sank. Initially as the numbers were released, shares shot up 3% on the EPS and revenue beat. But looking ahead, the guidance calls for a significantly lower EPS over the next few quarters as the company will be spending a great deal on their restructuring initiatives.
Conference Call notes and outlook along with commentary
John Chambers, CEO
Q4 will show weakness. Q4 guidance will come out and reflect the lag that they see as they are making some big changes.
Comments from management : " Business under pressure"
Clearly Chambers acknowledges that they are not doing great.
5 areas that they know they need to focus on:
Systems and other equipment
Collaboration
Cloud
Video
Architecture for business transformation
Areas of concerns: Consumer, set-top boxes, switching, public sector. The focus will be switching and public sector. Switching market is in process of significant transition. Prices are coming down across the industry. Good for customers overall and helps with the implementation of cloud based solutions. In the short term, that is putting pressure on margins.
Gross margins have come under attack, especially in high end switching. Customers are choosing lower cost products.
There is a broad focus on spending restraint within the public sectors around the world. Recall that this is what management explained last quarter that this was a concern in the the U.S.. Chambers mentioned that we may start to see similar comments from other companies in the sector and with competitors. Public sector was 20% business and that was mainly through routing and switch. SIGNIFICANT declines in public sector. DECLINE of 8% this year. Was 30% growth previously. VERY negative on the outlook in the public sector. They know what they need to do and they are addressing this with restructuring.
Collaboration has been a strong area for sector. 30% growth has been the general growth rate for this sector. They are still seeing strength here.
Data center virtualization and cloud, growing at 31% YoY and 61% growth rate in orders growth rate YoY. Gaining market share in data storage area.
Emerging markets are a major opportunity for Cisco. BRIC countries are doing well. India 44% order YoY, Russia about 15% and other doing great. Asia has been solid.
Global enterprise and commercial: 12% growth and commercial grew 15% YoY. U.S. grew even more in the same period.
Video is a big part of the business and they explain that the service provider video strategy remains a priority. This will be focused on through all areas and especially set-top boxes.
Plan going forward
Taking specific steps to address challenges and doing it quickly. Simplify organizations, aligning call centers to better align with sales and support. To date they have aggressively restructured to help with changes and opportunities.
Gary Moore, COO
Aligning resources with 5 top priorities. Aligning people and investments to move with speed and agility. Simplify business. A comprehensive business review has been started and consumer business was the first one that they are tackling.
Major restructuring of all areas of the business. Under the new organizational structure, they will be moving at a faster pace for innovation and product development. They are cutting down time from start to finish on the R&D by cutting out some of the bureaucracy. Expense reduction is needed and they are looking to find areas to cut and to increase profit margins. They will be working on consolidation of process and portfolio changes, operating model and will reorganize workforce, especially the general structure. (seems that some workforce cuts are coming) Yup, just mentioned there are workforce cuts are coming.
A good amount of time discussing how hard it is to cut employees. But, management said that many of the headcount reductions will happen by the end of this summer. Takeaway from this is that they really need to move fast as they are under severe margin pressure and competition is moving in.
John Chambers, CEO

He will update all about what is going on and will have a much greater level of communication about what is planned to make sure that all understand any changes in structure etc.
Geographically:
(Q3 had 1 less week than last year Q3)
U.S. was FLAT. Strength in commercial was offset by low margin consumer business.
Europe markets were mixed, Northern was better than the Southern regions.
Emerging countries doing VERY well
Asia is most consistent overall, growing in mid teens.
New products – Nexus 2000/5000 grew really well. ASR 5000 grew massively.
Guidance:
Most areas were either slightly higher or down. Again, public sector is a real problem for Cisco.
Revenues increase 11% in EM, 3% in Asia, Canada and US 4% growth. Book to bill =1
Margin was 63.1%, slightly higher for quarter, but down for YoY. Cost savings and non-recurring items.
Margins were hurt by additional price concessions that were given through the quarter.
Significant reduction in hiring and other employee related reductions for the period helped to provide lower expenses.
A/R – 37 days DSO. Inventory 1.4 billion, up .30 for quarter.
54 million shares repurchased in previous quarter.
73,408 total headcount. 40% of the increase was from acquisitions. Remainder were critical areas like sales etc.
OUTLOOK
Revenue growth flat to up 2% YoY
Margin 24-25% (?)
Non-Gaap 22% margin in 4th Q (?)
0.14 – 0.23 per share GAAP EPS outlook for 4th quarter. – Estimates were for $0.41.
$1billion taken out of annual run rate. There will also be future restructuring charges. That amount is not known at this time. Further restructuring costs of $40m from consumer business. Voluntary early retirement program was and is available. Pretax charges of $500m to $1.1billion depending on how many employees choose this option over the next couple of quarters.
John Chambers, CEO

While the outlook for growth over the next quarter is not consistent with previous growth, they also do not think that the longer term growth of 15% or so, may be difficult to achieve in the current market environment.
Customers are the most important part of the business and Cisco will continue to innovate and simplify processes. Again, Chambers discussed that changes need to be made QUICKLY. This is apparently an urgent issue as he is concerned about shareholder value. Overall, Chambers provided a very dour outlook, especially if things do not change. Chambers was obviously under some pressure as his outlook shows that there are many areas of concern from a revenue perspective.
—
AH Commentary
Looking at management's commentary and the EPS/Growth outlook it is clear that Cisco is having some real problems with their product line(s) and competition. One of the obvious issues is their size. Changing quickly has been difficult and they have not been able to keep up with pricing pressures and the competitive environment. A big issue has been their focus on the public sector.
Q/A
Q. Next quarter guidance and long term growth – margins are expected to go back to lower than this quarter. Revenues growing, but margins are going down next quarter.
A – Q4 is traditionally strongest quarter. During the quarter there was a good booking quarter, but they did not ship all. Cisco will have a good quarter in data center strategy. Some of the areas that do not have high gross margins will be a drag.
CHAMBERS – 12-17% long term growth is OFF THE TABLE. Q 4 will be good revenue, but lower margin products are going to drag down overall margin.
Q. Decision criteria in past was if Cisco can be #1 or #2 in space, they will enter. Do you have same criteria in the future with the restructuring or will you be more focused on margins?
A. Yes, we enter a market with goal of #1 or #2. The markets now are very tightly integrated. Across any combination of devices, an architectural approach needs to be taken. This will drag on margins if not done correctly. Margins will be a more important factor in the future. The changes that will be done in the restructuring will be done surgically and quickly. Chambers is energized about the changes that are going to be taken and believe that there will be pain, but the changes will be done crisply and looking back in 1-2 years from now Cisco will be stronger. The markets are healthy and they know that and that is not the problem. (appears that competition is the underlying concern again). Chambers stated that this will be a difficult short term situation and there will be some tough times ahead, but the outcome will be beneficial.
Q. Video. Many competitors and many are low cost alternatives. How are they going to deal with that?
A. Video was bet on 5 years ago. They are still working on bringing that together with telepresence and searchable. But, there are many peers focusing on video. Many good competitors and Skype is not something that they will be competing with Microsoft. The main idea is not just video, but robust video. The more video the more bandwidth that is needed and they want to see that as it feeds other areas of the business.
Q. Margin. Pricing pressure in some areas or overall. Do you see further decline in EM and Asia margin? How do you maintain?
A. Gross margins on prior models of 2000/3000 products are not moving much. (Again, competition) HP will hit them on price as well. Traditional players will also hit them. Also other player like IBM will do it in a vertical stack. Others that will put software on top of silicon. The problem is that Cisco's price-points are not competitive. Others will just compete just to get software deals. EM margins are 63%, up several points. Asia 62.5%, up slightly. Generally, most areas of margin were better. In the public sector they are the #1. But when they slow down, it does hit Cisco.
Q. Gross margin was strong this quarter. FLIP, what about in this quarter or next?
A. Flip was in this quarter, but out for next quarter.