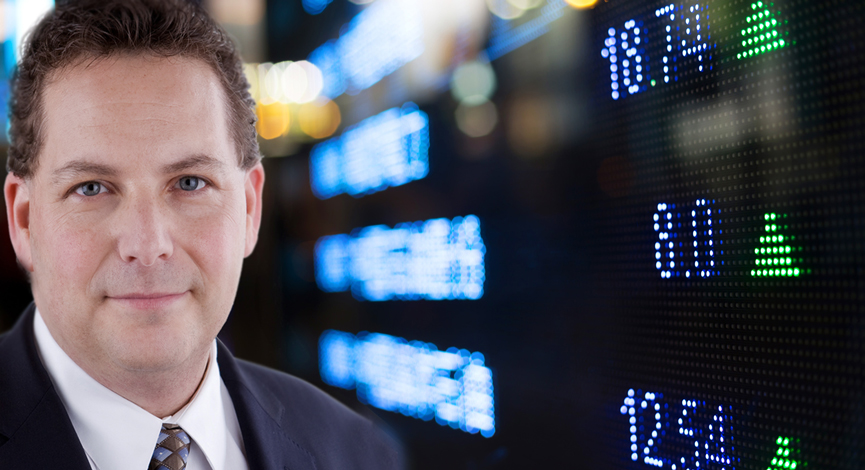 Margin requirements were moved up again in an attempt to stop the rampant speculation in Silver. This is one of the reasons that there was a steep decline toward the end of the day.
2:42 PM   – QUICK UPDATE – The $41.25 Fib has been broken. If the electronic closes under this level, there maybe a panic sell setting up overnight.
Here is the link for the latest update from CME:     http://www.cmegroup.com/tools-information/lookups/advisories/clearing/files/Chadv11-156.pdf
This is the chart we were watching yesterday as we looked to add to our short position. (By the way, Silver is down 16% since its intraday high)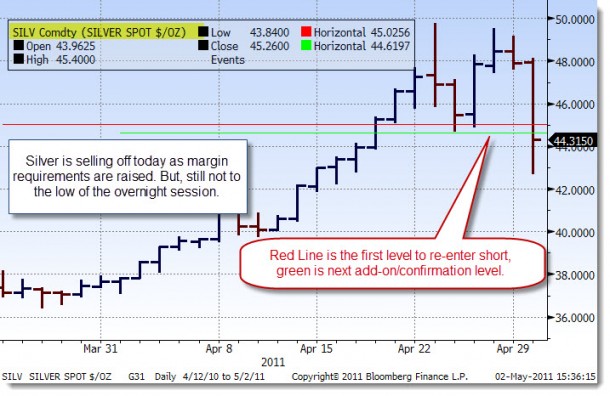 Here is the updated chart from today. We held a 9% position of ZSL (Therefore, 18% Short Synthetically via ProShares 2X Short) for TDI client accounts.
The good news for those LONG silver is that there is a daily Fibonacci level that was bounced off of today ($41.253). But, with all of the new margin requirement hikes and the U.S. dollar starting to show a touch of basing, this could end up a real bloodbath – down towards $36. For now, the silver bulls still are hoping that this is just a simple point that they can buy more. Hoping….
We covered part of the position at the $41.27 level. If it breaks down, we will have another go at it with the target of approximately $37.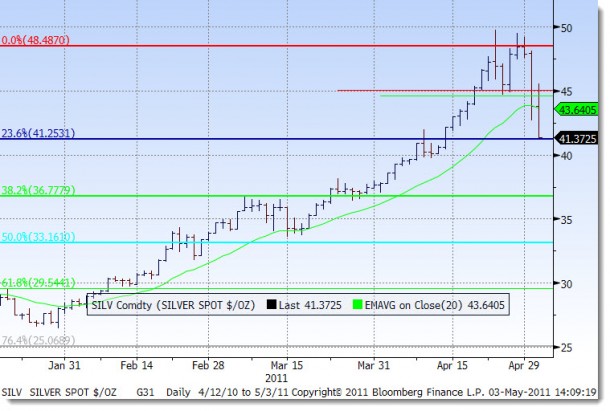 One more interesting chart we dug up from Bloomberg: