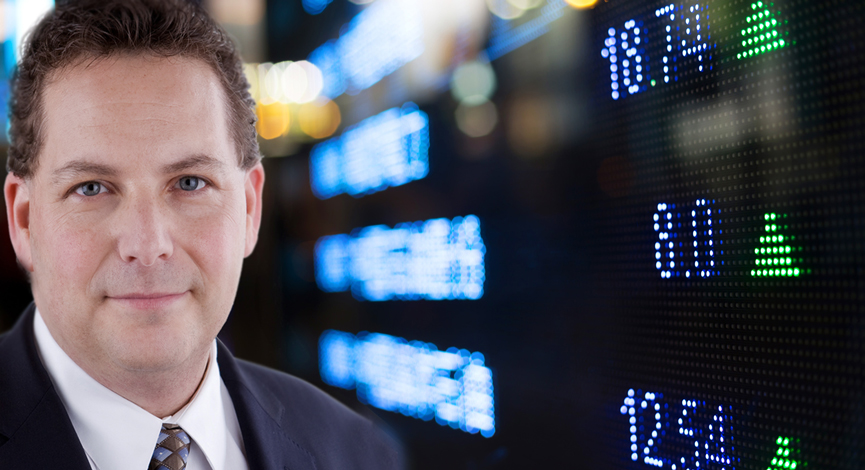 We added a short position to TDI Managed Growth portfolios   earlier this week of Legg Mason (LM). We did so as equity outflows have continued and believe that this particular fund group could be vulnerable. In addition, we saw some inability of the stock to surpass some key resistance levels.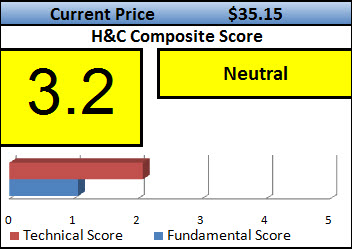 Of course, that is when the industry group gets a broad-based upgrade by Barclay's:
Barclays believes that the traditional asset managers are an attractive vehicle to express those views in a single stock format. They believe the stars are aligned at present with respect to the consistency of the strategy views around the equity markets, the improving economic outlook and the still attractive valuation levels of the asset managers across the board. Before the open the firm upgraded Legg Mason (LM) tgt raised to $52 from $29, and Waddel & Reed (WDR) tgt raised to $41 from $30 to Overweight from Equal Weight. They also upgraded Janus Capital (JNS) to Overweight from Underweight and raised their tgt to $16 from $11.
But, it was more of the realization that fixed-income investing may start to slow as rates begin to climb and bonds prices are hit. Legg Mason has approximately 75% of its assets under management (AUM) in Fixed Income.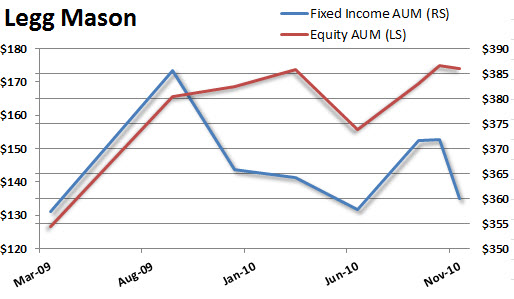 Today, the information about the latest AUM for the company was released and it was sharply down from the previous month. We charted the AUM back to 2007. The current levels are still significantly off from the highs back in 2007.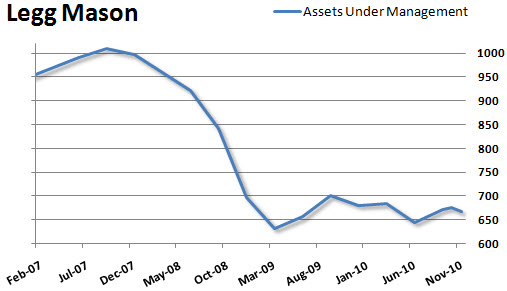 More importantly is the clear divergence that is now evident of the stock price and the AUM. Notice on the chart below that the price has run ahead of the AUM trend.
From Briefing.com
Ticonderoga notes LM reported November AUM of $667.7bn, down 1.3% from October. Total long-term outflow was between $7.5bn and $10bn, or annualized long-term organic decay of 16% to 22% for the month. Firm estimates that fixed income had $4.5bn to $6bn in outflow for the month, an acceleration from the prior month, which saw about $1bn of outflow. Equities had $3bn to $4bn of outflow, also an acceleration; firm suspects December is off to a better start, however, so this may be discounted somewhat.