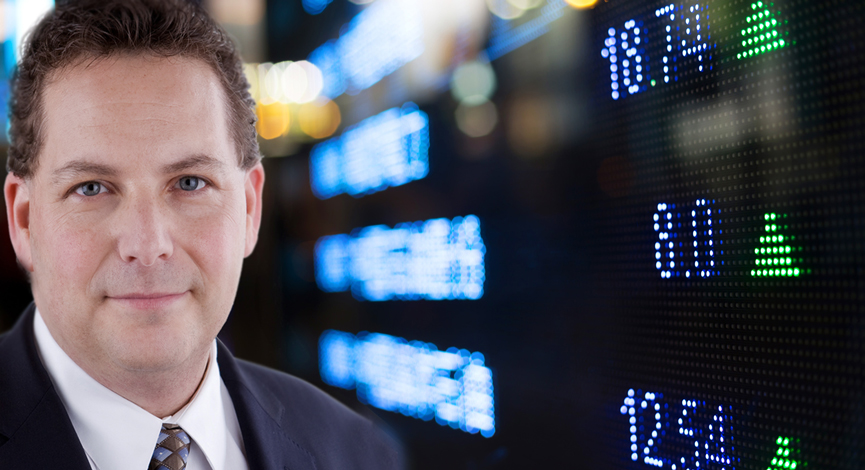 Inventories increased again this month and that is a sign that manufacturing and production are on the rise. But, just as it is important to look at a companies in relation to a ratio, the inventory number along can be misleading in a vacuum.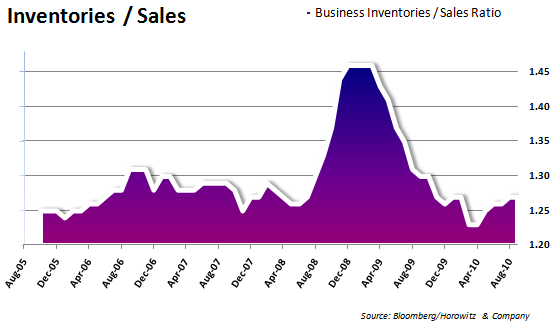 The above chart shows that the inventory to sales ratio (I/S) has been holding steady at 1.27 for the past 2 months. Even so, it has been on the rise over the past few months as sales have not been able to keep pace with the inventory build. Some of this may be in anticipation of a stellar holiday season. In fact, companies such as Macy's have openly discussed that they are busy building inventory as they are very bullish on this holiday season.
Even so, the results of the retail sales are less than exciting – if we exclude auto sales.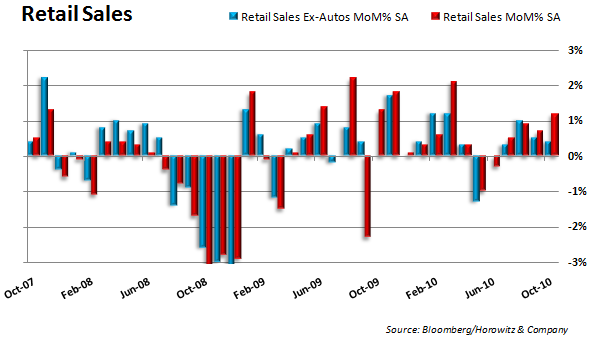 Across all of the sectors, the same is occurring in that the I/S is rising. What this means is that either inventories will be depleted and there will be another round of inventory stockpiling in the near future, or consumers will start to see some really deep discounts by the retailers.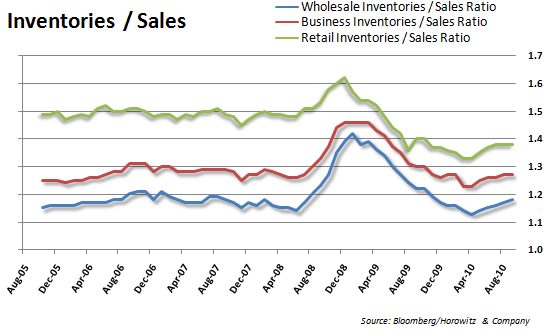 My money is on the consumer. Already discounting is taking place to lure in shoppers. Stores are also going to be open additional hours and even Walmart (WMT) and Sears (SHLD) are planning on opening on Thanksgiving!
Be ready to run for the discounts post holiday, there may be plenty of leftovers with an 80% off sticker…..
From Briefing.com
Total business inventories increased 0.9% in September, meeting the Briefing.com consensus estimate of 0.9% growth.

Inventory growth for both manufacturers (+0.7%) and merchant wholesalers (+1.5) was known prior to the release. The only new piece of information was that retailer inventories increased 0.8% in September.

As with last month, the gains in total inventories came while total business sales remained positive at 0.5%.

Therefore, it is extremely likely that firms consciously increased their inventory levels as a result of stronger demand expectations as opposed to sales declines causing inventory "growth" to come from buyers leaving more goods on the shelves than expected.