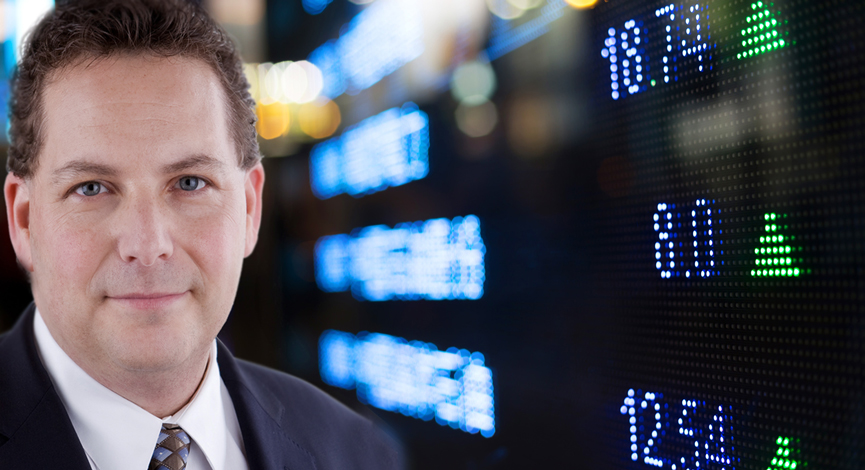 A mixed bag of economic numbers is just what the doctor ordered for this market. If we saw a one-sided move lower, then fear would be trumped by the potential for additional stimulus and if all systems were go, then concern would mount that the recent run-up was ahead of itself.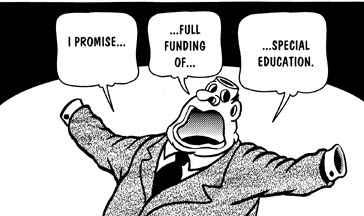 So, with what we know the parade of pontificating FED speakers last week helped to "shape" the thoughts and expectations of investors. It is abundantly clear that there is a unified message that is being issued by the FED: they are ready to do whatever it take, no matter how it will destroy the value of the U.S. dollar or the confidence of other world leaders. Sounds like a plan!
The latest release of economic information shows a slowing in the industrial complex. Lat week, business inventories were releases and showed a bigger jump in the I/S ratio. Often this is a sign that sales are slowing, and/or manufacturing is ahead of itself causing an increase in the inventory as sales are having a tough time keeping up.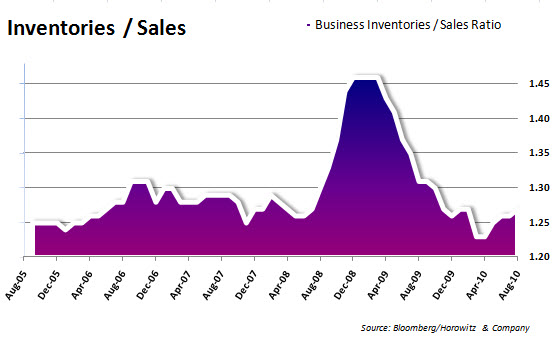 Capacity Utilization is stagnating. It could be a sign that factory orders are starting to slow.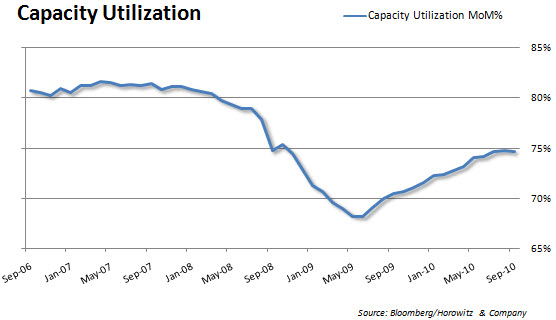 And production is much weaker than expected.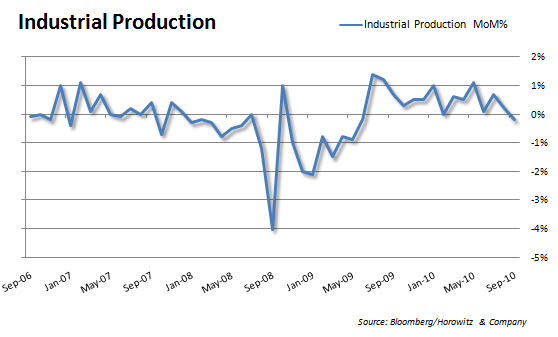 All good news if we are looking for more money to be printed!!!!!
Briefing.com's take on today's IP:
Industrial production was a disappointment in September as output fell 0.2% after rising 0.2% in August. The Briefing.com consensus expected production to be up 0.2%.
The manufacturing sector fell 0.2% during the month. We expect the drag in manufacturing output to reveal weak factory shipments data in the September report that is released next week and negatively impact our third quarter GDP projections.
For the third quarter, factory output climbed a modest 3.6%, but most of the increase was due to biased seasonal adjustment factors caused by a lack of normal motor vehicle factory shutdowns in July. Excluding motor vehicles, manufacturing production was