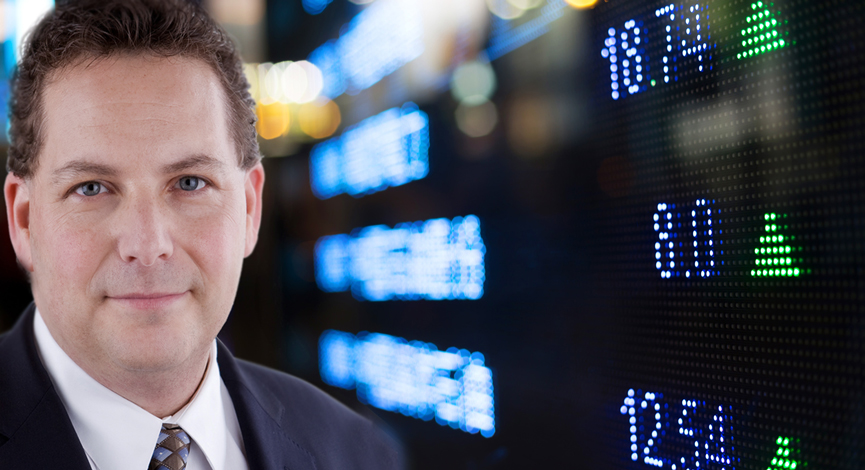 Acme Packet, Inc. (APKT) provides session border controllers for Internet service providers. The Company's products consist of hardware and proprietary software that allow service providers to deliver interactive communications services such as voice over Internet protocol. This is a mid-cap stock with a $1.8 billion market cap. Our volume pressure metric is showing that there is a good deal of buying going on in the stock over the past 13-weeks and that is often a good sign.

Average daily volume is not dramatic with only approximately 1.5 million shares trading hands daily.
From a fundamental standpoint, this is coming in as a buy on our scoring system with a 3.6, but technicals are still somewhat weak as there are divergences with indicators and signals. If the stock price picks up, these should quickly turn positive. Even so the general trend has been up and this appears to be a point that could become a breakout level.
Institutions have been picking up shares recently as show by the 2.24 reading o the Institutional Buy/Sell ratio. And for those that track technicals, the stock remains in an uptrend, nicely above the 50 and 200 say MA.
Description
The company was incorporated on August 3, 2000, provides session border controllers (SBCs) that enable service providers, enterprises, government agencies and contact centers to deliver interactive communications, such as voice, video and other real-time multimedia sessions, across Internet protocol (IP) network borders. The Company's Net-Net product supports a range of communications applications at multiple network border points and also supports service architectures, such as IP Multimedia Subsystem (IMS). The Company's Net-Net family of products consists of the Net-Net OS software platform, the 2600, 3800, 4250, 4500 and 9200 platforms; 4500 Advanced Telecommunications Computing Architecture blade (ATCA blade); and Element Management System (EMS), Session Analysis System (SAS), and Route Manager Central (RMC), management applications. On April 30, 2009, the Company acquired Covergence Inc.
Analysts have a target price close to $30 for the stock and have been adjusting it recently.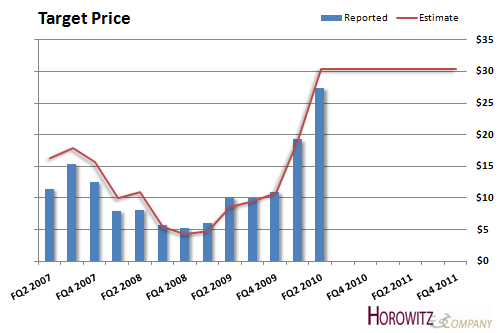 More importantly, income and revenues expectations are trending higher and the company has been garnishing some good coverage lately. The excitement over the ability for Acme to gain market share with as VOIP, IM and video expansion has been a benefit to share price and analyst enthusiasm.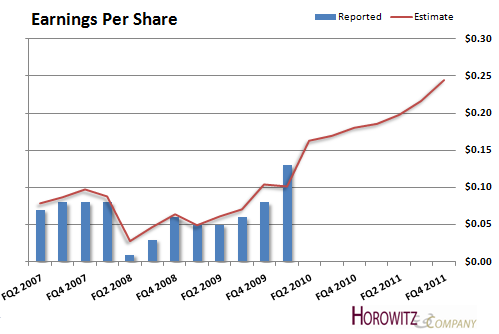 (Click to Enlarge Image Below)
From our friends over at IBD.
Like many companies, Acme's earnings dipped during the recession but rebounded in recent quarters. Growth ranged from 22% to 133% during the past four quarter
Sales growth has accelerated recently, up 65% and 35% over the last two quarters.
Analysts see earnings rising 94% in 2010, then cooling to a more moderate 22% in 2011.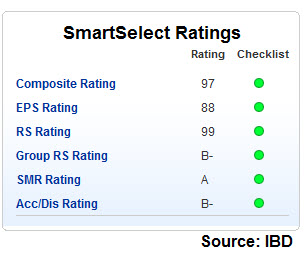 Chart analysis
The stock has had a nice run over the last year. In early February it had its first successful breakout from a base above $10 a share . Low-priced stocks have a hard time getting the attention of big investors, but once stocks get into the $10-to-$15 dollar range they often pop up on their radar.
Acme's base served as a foundation for this nice run up. The stock briefly dipped to its 10-week moving average line in late April . But big investors quickly stepped in to buy shares and sent its price back up.
It's now making its second pullback to its 10-week line . Watch to see if it again finds support. If a new market uptrend gets underway, it could offer a buying opportunity.
Stock Checkup
APKT has a Composite Rating of 97, ranked first within its 52-member Telecom "" Cable/Satellite group.
At 99, it also has the group's best Relative Strength Rating.
Its EPS Rating of 88 ranks 5th in the group.
Its Acc/Dist Rating is a B-, 13th within the group.