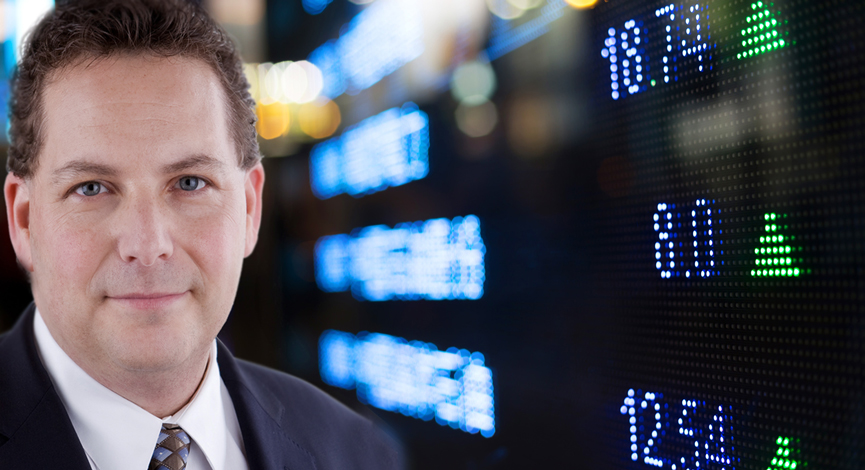 For the most part, we are finding that the inventory restocking cycle has been working its way through the economy. With the help of stimulus funds, there has been a definitive restart to the manufacturing industry. This has helped to show that this :statistical recovery is doing well.
But, as we are keenly aware of, without a significant increase to the workforce, this will come slow halt sooner than later.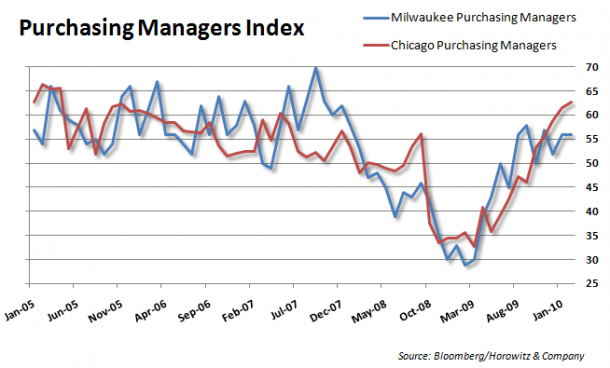 From Briefing.com:
The Chicago PMI, which is compiled by the Institute for Supply Management – Chicago and Kingsbury International, Ltd., posted a surprise increase from 61.5 in January to 62.6 in February. The consensus estimate called for a decline to 59.7. The index remained strong on all fronts. While the rate of growth in production and new orders declined in February, the indices both remained above 60 at 65.2 and 62.2, respectively.
Even if growth continues to slow at its current pace, it would take at least 6 months before production and new orders turn negative. Employment growth slowed, but remained above the 50 threshold at 53.0. Backlogs posted significant growth for the third consecutive month as the index increased from 54.3 to 58.5.