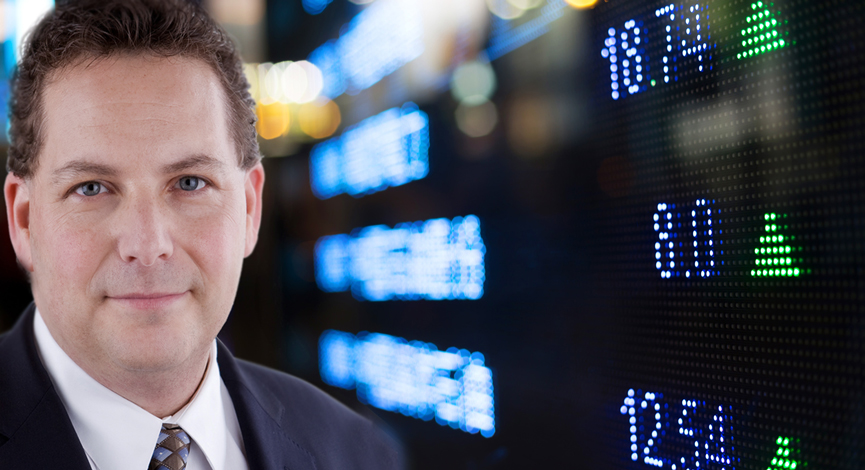 The volume this 3rd Friday was one of the lowest seen on the NYSE in years. What makes this intriguing is that is came on an options expiration day which of course occurs on the 3rd Friday of the month. These days are usually see very high volume as investors are turning and
rolling options and updating positions.
What is more noteworthy is
that trading came to a virtual standstill as Tiger Woods apologized to everyone he hurt with his indiscretions. All eyes were on the press conference and investors opted to watch that over their trading screens.
(Purple bars are Options expiration days)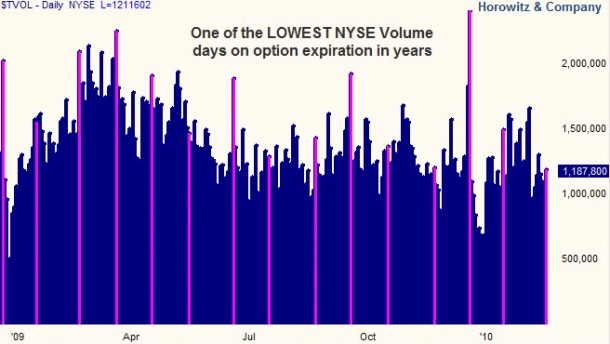 ___
Disclosure: Horowitz & Company clients may hold positions of securities mentioned as of the date published.