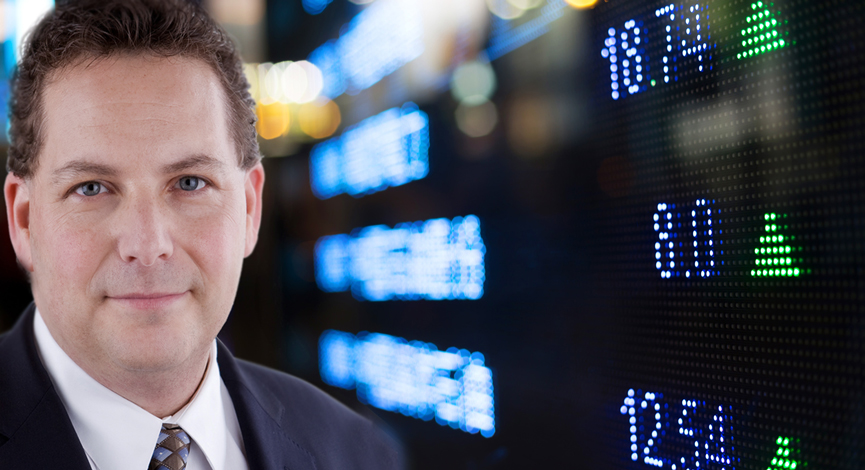 ISM Manufacturing provided some additional clarification about Friday's whopping GDP number. It shows that manufacturing has geared up as they see a light at the end of the dark tunnel. The consumer will have tonow… well, consume or this will turn to a 2H 2010 double dip   may occur in 2H 2010.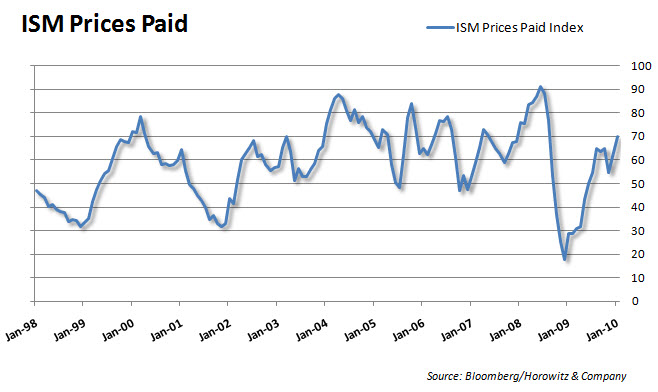 Notice that the "Prices Paid" chart also shows that inflationary trends are continuing.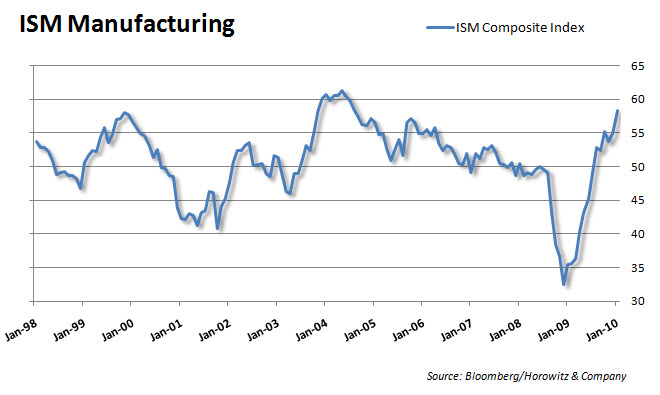 From Briefing.com
The ISM index jumped to 58.4 in January, its highest level since August 2004.

The consensus expected a more modest rise from 54.9 in December to 55.5.

All of the sub-indexes, with the exception of customer inventories, strengthened over the month.

The employment index posted its second consecutive expansionary month as the index increased to 53.3, its highest level since April 2006.

Production spiked from 59.7 to 66.2. The index should remain strong over the next few months as the new orders and backlog indexes posted significant gains.

Unfortunately, the prices paid for inputs index increased from 61.5 to 70.0. While consumer demand has started to pick up, as seen by the new orders index increasing to 65.9 from 64.8, it will be difficult for manufacturers to pass on the higher prices. Profit margins may tighten as a result.
___
Disclosure: Horowitz & Company clients may hold positions of securities mentioned as of the date published.