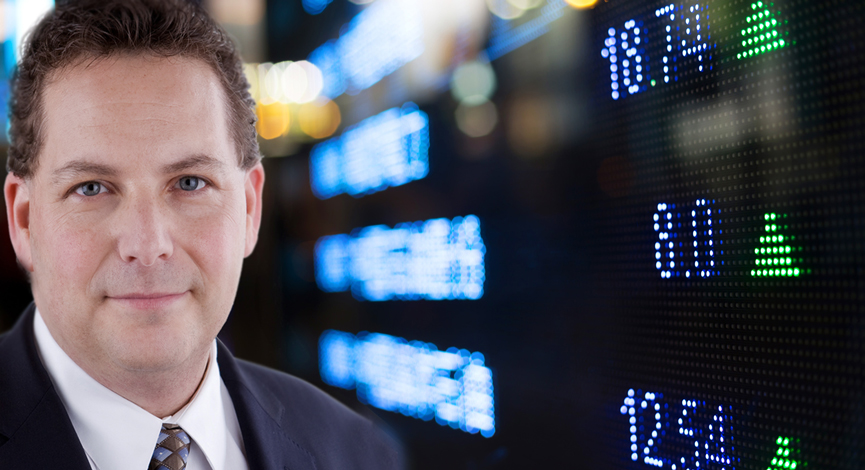 I am always taken by the divergence of opinions when looking at identical data. This has been more of the norm of late as the so many want to see the glass as half full after the financial ravages that we saw last year.
Now, depending on where you get your information from, you may see the date revealed provides very differing outlooks and opinion. First, take a gander at the charts, then look down to the Fluff and the Facts. See the difference?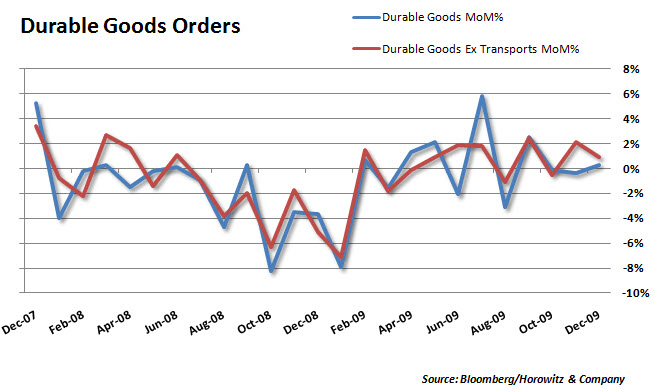 The Fluff (Bloomberg)
Orders for capital goods rose in December, and more Americans than anticipated filed claims for unemployment benefits last week, indicating business investment is making a comeback while the job market stagnates. Bookings for durable goods excluding transportation equipment climbed 0.9 percent last month, exceeding the median forecast of economists surveyed by Bloomberg News, figures from the Commerce Department showed today in Washington. Initial jobless applications fell to 470,000 in the week ended Jan. 23 from 478,000 the prior week, the Labor Department said. "It's encouraging, but we haven't put all the pieces together for a robust recovery," said Ward McCarthy, chief financial economist at Jefferies & Co. in New York.
The figures are "consistent with a moderate rate of investment spending, but we still have a very weak labor market. We will make slow, steady progress in the months ahead." Companies such as Intel Corp. will probably keep churning out more goods to stop inventories from falling further, pointing to gains in investment that Federal Reserve policy makers yesterday said were contributing to the economic recovery. The Fed also said that while consumer spending is expanding, it is in part "constrained by a weak labor market," underscoring the need to maintain low interest rates.
The Facts (Briefing.com)
Highlights
Durable goods orders increased 0.3% in December after falling 0.4% in November.
The slight increase in orders was well below the consensus estimate that called for a 2.0% gain in new orders.
Inventories fell 0.2%, which was the same decline seen in November.
Key Factors
The data were extremely skewed.
Orders for nondefense aircraft declined 38.2% in December after falling 40.0% in November. Excluding nondefense aircraft orders, orders increased 1.3%.
Business investment is on the rise as orders for nondefense capital goods excluding aircraft rose 1.3% in December after increasing 3.1% in November. More importantly for fourth quarter GDP projections, shipments of these goods increased from 1.6% growth in November to 2.2% in December.
Big Picture
Durable goods orders trends were very weak in late 2008 and early 2009.   That reflected a collapse of confidence in the business sector and poor credit market conditions.   The rate of decline has eased and there has been some intermittent increases of late that suggest the worst of the downturn is over.   Still, the business investment outlook can be considered weak.
___
Disclosure: Horowitz & Company clients may hold positions of securities mentioned as of the date published.