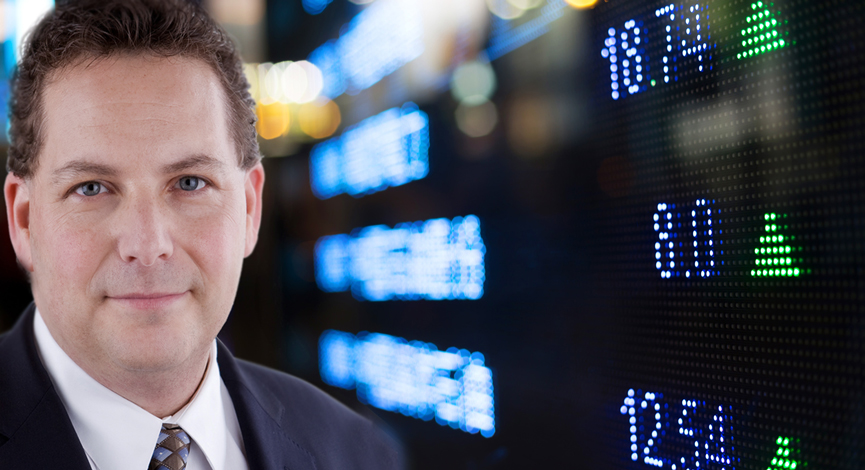 Over the past few months, personal spending, on a year-over-year basis, has been improving. Perhaps this is the stabilization that we have been hearing about. But, behind the headline numbers is the reality that we are looking at no change during the past year. Comparisons are getting easier and we need to see growth in order to waive the victory flags.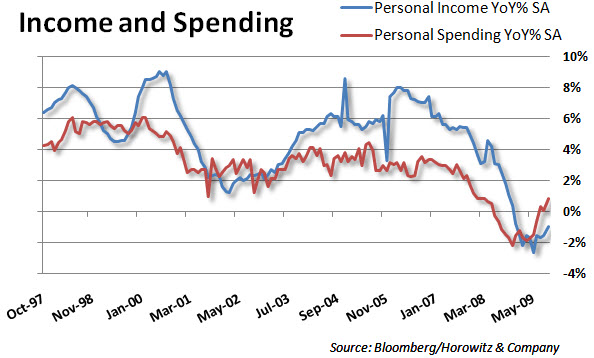 On the other hand… Durables have begun to roll over on a monthly basis again. Holiday shopping along with Cash-for-Appliances should provide a boost when that program actually goes into effect. Otherwise, it does not look good for durables moving ahead, especially given that most unemployed are not looking to make "big" purchases anytime soon.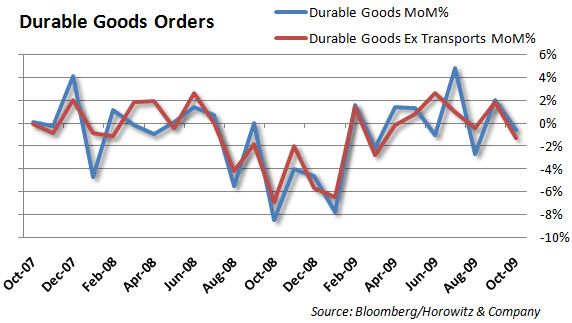 ___
Disclosure: Horowitz & Company clients may hold positions of securities mentioned as of the date published.