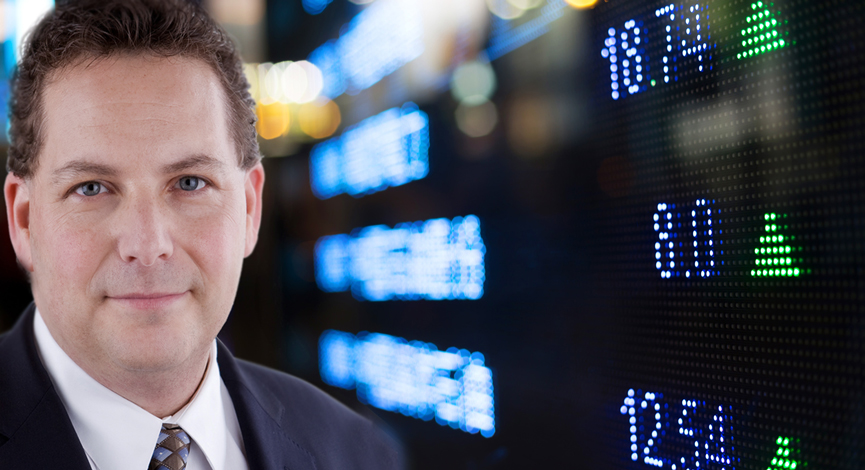 Cyber Trading University
CyberExpo on November 17, 2009 starting at 10:00AM EST
FULL DAY FREE WEBINAR EVENT
Featured Instructors:
Thomas Busby of DTI Trader – Futures Course at 10:00AM

David Derricott of MetaStock – RMO Trading System at 12:00PM

Andrew Horowitz of the Disciplined Investor – Investing Course at 1:30PM

Dan Cofall of The Wall Street Shuffle – Gold Trading Course at 2:30PM

Fausto Pugliese of Cyber Trading University – Stock Course at 3:15PM

John Manley of Revolution Advisory – Options Course at 4:30PM
Futures Course with Thomas Busby at 10:00 AM EST
Learn the most effective candlestick top, bottom and continuous formations.

Learn the amazing Pivot Point trading method.

Learn how to incorporate multiple time frames to calculate critical support and resistance levels.
About Thomas
Thomas L. Busby has been a professional securities trader and broker for more than 25 years. He is the President and CEO of DTI, a stock and futures educational facility located in Mobile, Alabama.
Tom began his trading career with Merrill Lynch and before founding DTI in 1996, he was a vice-president of Salomon Smith Barney. He holds a bachelor's degree in Business Administration from the University of Georgia and a Juris Doctorate degree from Oklahoma City University School of Law. Tom is a decorated and distinguished graduate of the United States Air Force Budget Officer School, and served seven years as an officer in the United States Air Force prior to becoming a professional securities broker and trader.
RMO Trading System with David Derricott at 12:00 PM EST
How to use the RMO Oscillator to identify the Primary, Intermediate, and Short term trends in the stocks, futures, or indexes you are trading.

How to use the RMO trading system to scan for trade opportunities.

How to use the RMO trading system to identify specific entry and exit signals.

How to use the RMO trading system to setup specific stops to protect your account from losses and protect your profits.
About MetaStock
The MetaStock product suite targeted toward the individual investor includes both real-time and end of day variants of the software along with data subscriptions, plug-ins and third party products. Equis also provides graphics and technical analysis components to the Thomson Reuters product line, which serves professional traders in the world's largest financial institutions.
Investing Course with Andrew Horowitz at 1:30 PM EST
QuantaFundaTechna – The three step process for stock selection

Looking Beneath the Surface – Underneath the corporate release and behind the obvious

Portfolio Tools for performance

Investment Analysis

Long Term Investing and Short Term Trading Strategies

Profiting in any market condition
About Andrew
Andrew Horowitz is the President and Founder of Horowitz & Company , a Registered Investment Advisor. He has been managing money for individual and corporate clients since the late 1980's and has taken his disciplines derived from decades of experience in financial and investment management to create a unique system of investment strategies. Together, these provide a comprehensive methodology for establishing results oriented, individualized portfolios. Andrew combines high-tech with hands-on expertise to help create the kind of well balanced portfolio needed in today's complex financial world.
Gold Trading Course with Dan Cofall at 2:30 PM EST
About Dan
Midwest native turned-Texan Dan Cofall is more than a gun-loving, Federal Reserve loathing, central bank despising, big government detesting, motorcycle-riding gold bug. He also hosts The Wall Street Shuffle on CNN 1190 AM""the place for compelling conversation about the day's financial news. Cofall, who earned a BBA in Accounting and Finance from Notre Dame and an MBA in Finance and Real Estate from Southern Methodist University, began his career at Ernst & Young before working as Director of Finance for the Coca Cola Bottling Group. Cofall later co-founded BrightStar Information Technology Group, successfully spearheading the company's IPO in 1998, and currently serves as Co-Chairman and Chief Financial Officer of NorAm Capital Holdings, Inc., one of only seven public companies in the debt-management business. Cofall, a Professor of Finance at the University of Dallas Graduate School of Management for more than 13 years, is also the Managing Director of Square Rock, Ltd., a company he founded in 2004 to provide financial advice to U.S.-based debt buyers. Cofall's unmatched merger of experience and expertise""not to mention his plain-speaking style""make him the perfect market guide for seasoned investors and newly minted novices alike.
Stock Course with Fausto Pugliese at 3:15 PM EST
Identify ideal entry and exit points

Develop winning strategies

Spot market peaks and bottoms

Use charts to find potential trades

Properly deploy your capital

Determine risk/reward levels

Limit losses while maximizing gains

Decipher Level II quotes

Trade on Direct Access System

Stay out of market maker traps

Establish the optimal trading mindset
About Fausto
Fausto was one of the original SOES bandits of the early 1990's and one of the first independent traders to take advantage of the Direct Access Trading technology boom that started in 1987. He acquired a wealth of knowledge from years of hands on experience and working side by side with some of the most practiced and successful traders in the industry. As a result of his knowledge and expertise, others immediately noticed his success as a trader in the industry. Soon after, Fausto was swamped with emails and telephone calls from other traders who wanted his trading advice.
Fausto took pride in sharing his insight and advice with his associates and strangers as well. Fausto Pugliese As the questions, emails, letters and phone calls came pouring in, Fausto found himself overwhelmed with this unexpected responsibility and decided to establish a university where his knowledge can be shared with others in a more appropriate environment.
As a result, Cyber Trading University was created. Today, Fausto continues to trade his portfolio in addition to providing training and education to his students, and fueling the ongoing process of improving the quality and scope of Cyber Trading University.
Options Course with John Manley at 4:30 PM EST
Take advantage

of three

Profit Centers

instead of one.

Dramatically

In

crease

your

probability of

Success

and define risk in advance

Review of Options Basics

Remove Fear Based Habits

– learn objectivity

How to Build Downside Protection for new and current Positions

Generate cash flow each month

Buy Stocks at

a substantial discount to Current Market Price

Change the way you view and approach the markets.
About John Manley
John Manley DMS is the primary instructor for our Swing Trading, Options Trading, and Technical Analysis courses. He is a professional trader and portfolio manager. John holds the Derivatives Market Specialist designation from the Canadian Securities Institute and is responsible for strategy development, execution and management of a private derivatives based hedge fund.
His client portfolio's gained 28% in 2008 and are up 100% over the last three years. He spent 10 years in the brokerage industry as a trader and in trading management before becoming an independent professional trader. John is frequently asked to appear on national television to comment on the markets, and speaks regularly for professional industry groups across Canada and the United States.