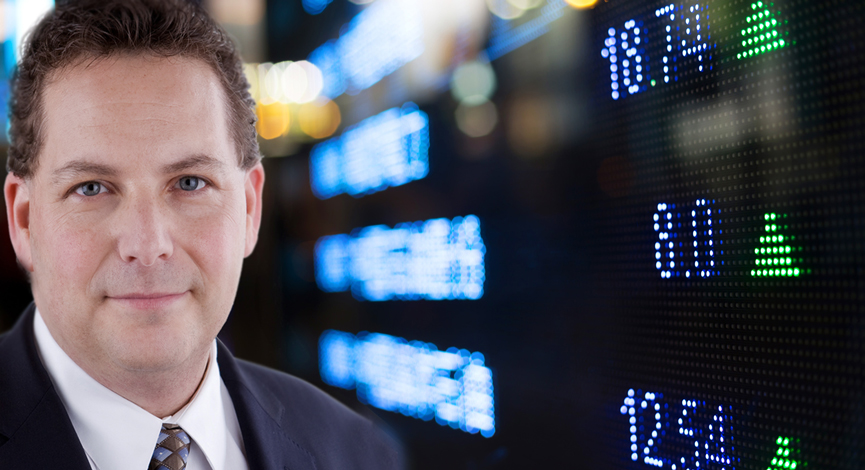 Here is a quick and dirty look at two possibilities for the direction of the S&P 500. One shows a magnet toward 960, which would not seem impossible. The other shows that the top end on an intermediate basis may be close to 1060.
The 1060 is also the recent Goldman Sachs (GS) estimate for the year-end value for the S&P. This fits well with a 50% Fibonacci retracement. It is also quite possible that we will see a move lower first as we are now entering the days in between seasons known as the earnings doldrums.
Most companies have reported and the final Dow 30, Hewlett Packard (HPQ) reported this evening. Now we wait as economic numbers are digested without too many major earnings surprise "interruptions" that take the trend too far off course.
Add to this the falloff in China markets as well as selected parts of Asia and a a few more profit taking sessions could be in the cards. Naturally, this will not be a straight line in either direction.
(Click chart to enlarge)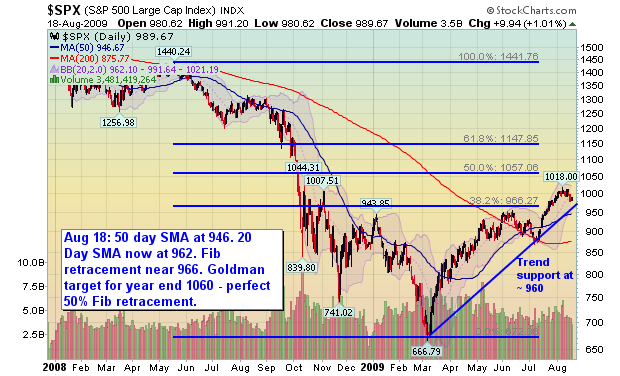 Disclosure: Horowitz & Company clients may hold positions of securities mentioned as of the date published.