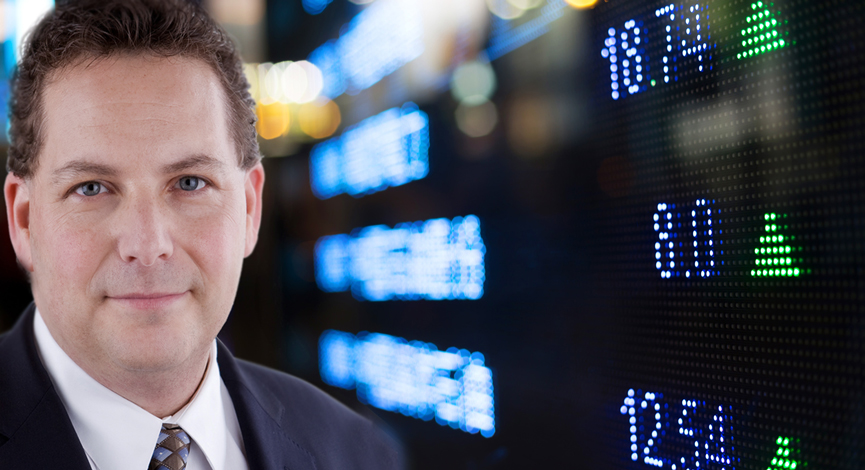 Here is a shot in the back to all of these that traded and profited from the speculative run up in oil. I know what you are thinking…. "What speculative run-up? I thought they said it was supply driven!"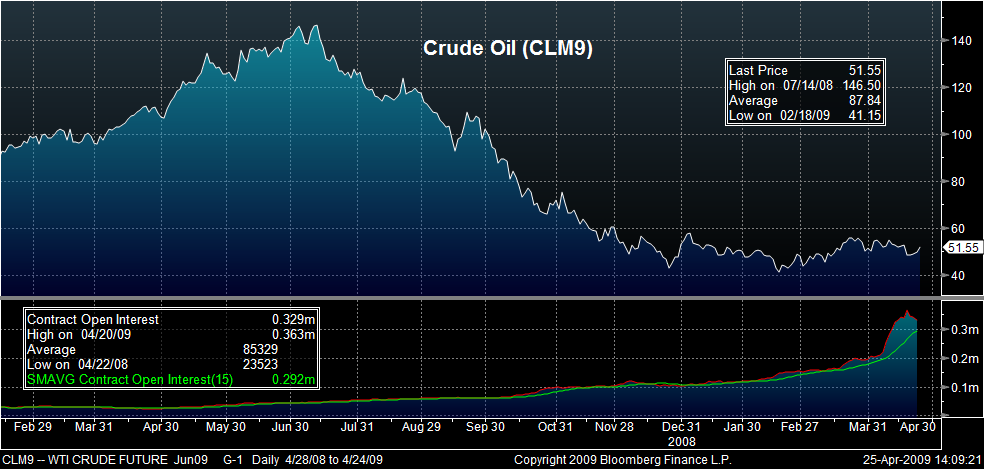 Just posted on Bloomberg: — OPEC and 13 Asian countries may call for measures to curb speculation in crude oil to prevent a surge in prices once the global economy recovers from the worst recession since World War II.
Ministers participating in an energy roundtable in Tokyo may seek increased oversight of over-the-counter trades in oil and its derivatives, according to a draft of a statement to be released by the chairmen after today's meeting, a copy of which was obtained by Bloomberg News. The document, which may change, calls for limits on speculative positions in oil futures.
"The oil market needs transparent trading in an orderly manner," said Ken Hasegawa, a commodity derivatives sales manager at Newedge in Tokyo. "Calls for reinforcement of trade regulations won't stop."
Asia's biggest oil users are meeting the world's largest producers in Tokyo to discuss ways to revive spending and ensuring stability in energy prices and supplies after the recession ends. Qatari Oil Minister Abdullah bin Hamad al-Attiyah and Japanese Trade Minister Toshihiro Nikai are co-chairs and delegates include Saudi Arabian Oil Minister Ali al-Naimi and International Energy Agency head Nobuo Tanaka.
"Regarding transparency of commodity markets and supervision on over-the-counter markets, participants called for further harmonized actions such as introduction of position limits," according to the draft statement. "Participants recognized that excessive fluctuations in oil prices are undesirable for both energy producers and consumers, and that financial markets have an impact on oil price formation."
Speculative Trading
The Organization of Petroleum Exporting Countries unveiled a plan in January seeking regulations to cap speculative trading by investors who buy oil without planning to use it. Benchmark oil prices on the New York Mercantile Exchange soared to a record $147.27 a barrel on July 11 and have since plunged 65 percent to $51.55.
The U.S. Commodity Futures Trading Commission initiated investigation last year into the causes of oil price gains in an attempt to determine whether record levels were reached because of manipulation.
The U.S. House Agriculture Committee in February approved a legislation that would place limits on positions a trader can hold in commodity markets as the government seeks more control over derivatives. At present, such limits on speculative positions exist only for agricultural products. The bill would also enhance the U.S. Commodity Futures Trading Commission's oversight of credit-default swaps.
Boosting Investment
The ministers may call upon oil-producing and consuming countries to stem a decline in oil exploration and production, according to the draft statement.
The International Energy Agency said yesterday falling investments may result in a global oil shortage by 2013.
"I can't rule out the possibility of an oil supply constraint in 2013 and 2014," Tanaka, Paris-based IEA's executive director, said in an interview in Tokyo. "Investments have dropped, and if this continues an oil crunch would emerge."
OPEC members have delayed a total of 35 drilling projects, the Wall Street Journal reported on Feb. 10, citing the group's Secretary General Abdalla Salem el-Badri. Saudi Arabia and Kuwait have called off or deferred ventures to find new fields, expand existing wells, and build refineries, according to Japan's trade ministry.
Carbon, Nuclear OPEC, supplier of about 40 percent of the world's crude, faces a 51 percent plunge in net oil revenue this year, according to the U.S. Energy Department, which estimates the group will earn $476 billion. Spending on new energy production is likely to drop around 20 percent this year, according to the IEA, the Paris-based adviser to 28 nations.
The Asian and OPEC minister may say that carbon capture and storage systems must be developed globally in a bid to maintain the use of fossil fuels as the main energy source while reducing emissions of gases blamed for global warming, according to the draft statement. The technology, known as CCS, allows power plants and factories to store carbon dioxide underground.
The ministers may also call for increased investments in building nuclear power plants, according to the draft document. The Asian Energy Ministerial Roundtable meeting is held every two years. The group last met in Riyadh, Saudi Arabia, in May 2007.