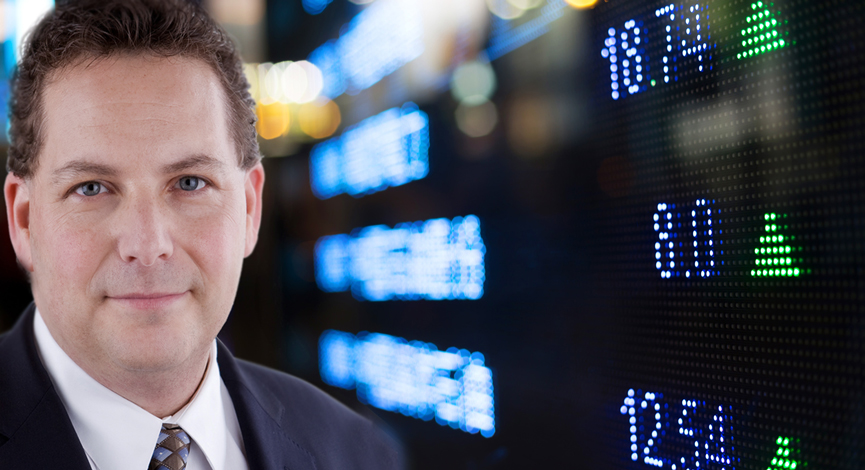 GUEST: Jon Markman, MSN Money on the history and the future for our unstable stock markets. From the beginning of this mess, he has been spot on with a big bearish stance and helped his massive reader-base better understanding what it was going to mean for the markets. We discuss the Bernie Madoff fiasco, the outlook for the Obama Recovery Plan and suggest several stocks and ETFs that may benefit.
—
LISTEN TO PODCAST NOW | LISTEN @ ZUNE – @ iTUNES
—

Jon Markman, a veteran money manager and award-winning journalist, is editor and founder of the investment research newsletters Trader's Advantage and Strategic Advantage. A pioneer in the development of stock-rating systems and screening software, Markman is a co-inventor on two Microsoft patents and author of the best-selling books "Swing Trading" and "The New Day Trader Advantage".
Markman was a portfolio manager and senior investment strategist at a multi-strategy hedge fund from 2002 to 2005; managing editor and columnist at CNBC from 1997 to 2002; and an editor, investments columnist and investigative reporter at the Los Angeles Times from 1984 to 1997. Markman is also currently a weekly columnist for MSN Money and a contributor to TheStreet.com.
—
Get a Free 2-Week TRIAL of Markman's Strategic Advantage Newsletter
—
Stocks Mentioned in this Episode: (GM) (F) (AKS) (FLR) (JEC) (VZ) (T) (CAT) (CSCO) (INTC) (MT) (ACM) (JNPR)
ETFs Mentioned in this Episode: (URS) (SSO) (SDS) (EEV) (SKF) (IXP) (XLB)
—
Want your free audiobook? Check out AUDIBLE HERE
This podcast is brought to you by LivePerson.com. Get advice from a world of experts.
—
Podcast: Play in new window | Download (29.6MB)
Subscribe: Apple Podcasts | Android | Google Podcasts | Stitcher | TuneIn | Spotify | RSS | More