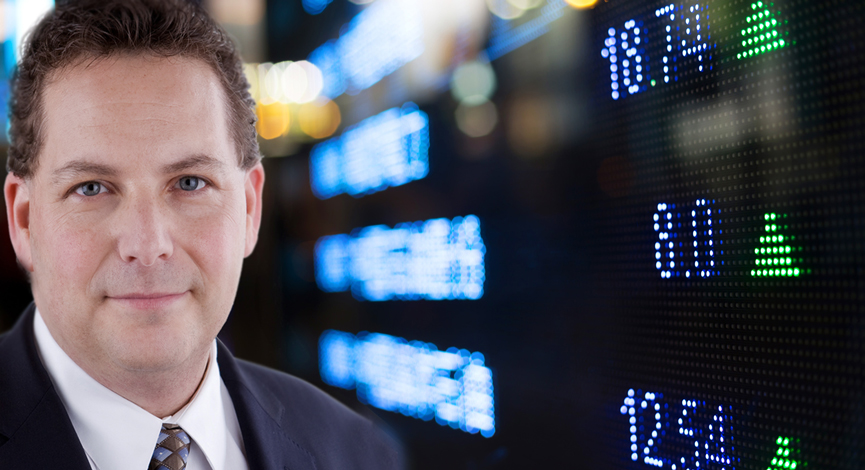 Isn't it terrible that even before I read this I was looking for where the lies and the manipulative discussions were hidden? I am on high alert as I feel lied to and cheated and surely I am not alone.
Below is a note that appeared in my email this morning and I though that it would be interested to review and dissect. See below with inline comments.
Dear Registered Investment Advisor,
I am writing to update you on two significant announcements that Morgan Stanley made on September 22, 2008. First, the U.S. Federal Reserve approved our application to become a Federal Bank Holding Company. As a result, Morgan Stanley will become the fifth largest Bank Holding Company with almost $1 trillion in assets and will be regulated by the Federal Reserve. Second, we entered into a letter of intent for a global strategic alliance with Mitsubishi UFJ Financial Group, Japan's largest banking group and the world's second largest commercial bank with more than $1.1 trillion in deposits.
Good news here as they now have the blessing of the U.S. government to feast on the rotting carcasses of the smaller and regional banks. International companies will continue to have a greater stake in our financial system.
Morgan Stanley has taken these important steps to provide the Firm with maximum flexibility and stability to pursue new business opportunities as the financial marketplace undergoes rapid and profound changes.
See above comment. "Flexibility" is an important word that should be watched as it means that their general predatory nature will continue.
Morgan Stanley has been aggressive this year in maintaining strong capital and liquidity positions. In our third-quarter earnings, we reported average total and parent liquidity of $175 billion and $81 billion, respectively. In terms of financial results, in the third quarter, we achieved net revenues of $8 billion, earnings per share (EPS) of $1.32, and return on equity (ROE) of 16.5%. That marks our third consecutive quarter of solid profitability and positive book value growth. We delivered these strong returns despite very challenging markets over the past few months.
Another interesting paragraph. "Aggressive" translates to taking in investor money in the form of stock offerings and then burning it. Aggressive may also mean that "do whatever it takes and push the envelope by using aggressive accounting measures."
The new structure will provide Morgan Stanley with ongoing access to the Federal Reserve Bank Discount Window and expanded opportunities for funding. As a result, it provides certainty to the marketplace about the strength of our financial position and access to funding. We already exceed the Fed's requirements for Tier-1 capital ratio, Tier-1 leverage ratio and total capital ratio by a comfortable margin.
Perfect. Give them more money in order to use it for aggressive capital and liquidity plans.
Bank Holding Company status will enable the Firm to pursue a range of initiatives to expand the retail banking services we offer our retail clients and build our existing base of deposits. Our Global Wealth Management business is currently approaching 500 branches, 8,500 Financial Advisors and bank deposits of $36 billion unique assets that will put us in a strong position as we look to realize the opportunities before us.
Here is the probable plan: Buy up some of the weak and failing banks like Washington Mutual (WM) or Wachovia (WB) and put more security operations in the branches. These will surely be headed up by inexperienced "lobby brokers" that are paid commissions who will abuse the bank clients by selling them annuities and high commissioned mutual fund products. Of course this the negative effects from this will only be realized in 5-10 years from now.
The Federal Reserve Board authorized the Federal Reserve Bank of New York to extend credit both to our U.S. broker-dealer subsidiaries against all types of collateral that may be pledged at the Federal Reserve's primary credit facility for depository institutions or at the existing Primary Dealer Credit Facility (PDCF), and to our London-based broker-dealer subsidiaries – including Morgan Stanley & Co. International plc' against collateral that would be eligible to be pledged at the PDCF.
Just keep on providing the thumbs up to activities that promote moral risk…
The broader access to the Fed window and expanded sources of funding will benefit Morgan Stanley's creditors and counterparties, and it will allow us to continue to provide the best service to our clients from our even stronger platform.
Are they operating in an alternate universe?
The strategic alliance with Mitsubishi UFJ, whereby Mitsubishi would make a long-term equity investment in Morgan Stanley that would eventually reach 20 percent of our equity on a fully diluted basis, would put us in an even stronger position as we look to realize the opportunities we see evolving in the financial markets. As one of the largest commercial banks in the world, Mitsubishi UFJ would be a valuable partner as we transition to a bank holding company and seek to expand our retail banking platform, grow our deposit base and further strengthen our global footprint.
Again, it is a crying shame that we have had to sell our prime properties to international parties that will now have a stronger hold on our financial markets. The world is definitely a small place. Unfortunately it is smaller financially now.
Thank you for your continued support during this extraordinary period. We at Morgan Stanley Investment Management look forward to working with you to navigate these difficult markets and to continue to serve your needs.

If you have any questions about these developments, please do not hesitate to contact us.

Sincerely yours,

Kenneth Tollman
Head of RIA Business
Morgan Stanley Investment Management

Morgan Stanley Investment Management, Inc.
Morgan Stanley
522 5th Avenue – Floor 08
New York, NY 10036

IU08-05010P-T09/08 A
Write Mr. Tollman if you have any cocnerns. Surely he is interested in yoiur thoughts…right?