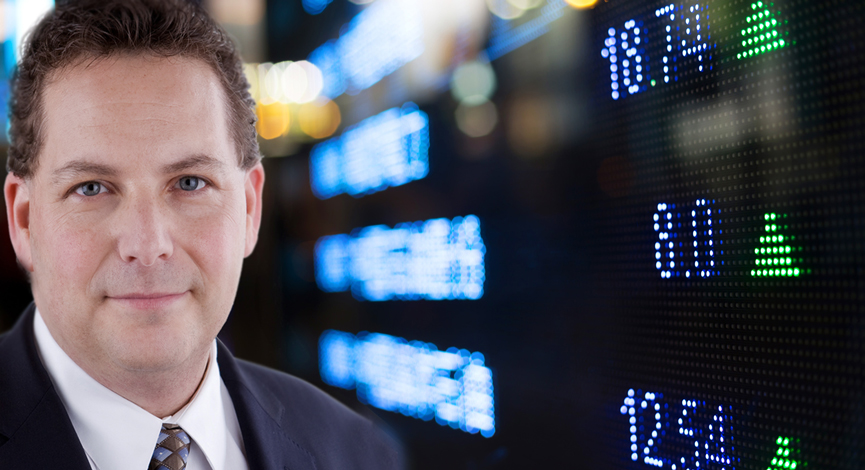 The ETF that tracks the US Energy Sector (AMEX:IYE) is starting to show signs that it may be ready for a real fall. As there has been a significant increase in the noise surrounding sky-high oil prices and regulators and politicians looking to increase oversight, they will surely end up trolling for a scapegoat.
Update 6/29/08 – Prof. Greenberger who has been testifying on Capitol Hill regarding the Enron Loophole is a Andrew's guest on TDI Podcast #63. Listen Here
(CLICK CHART FOR LARGER VERSION)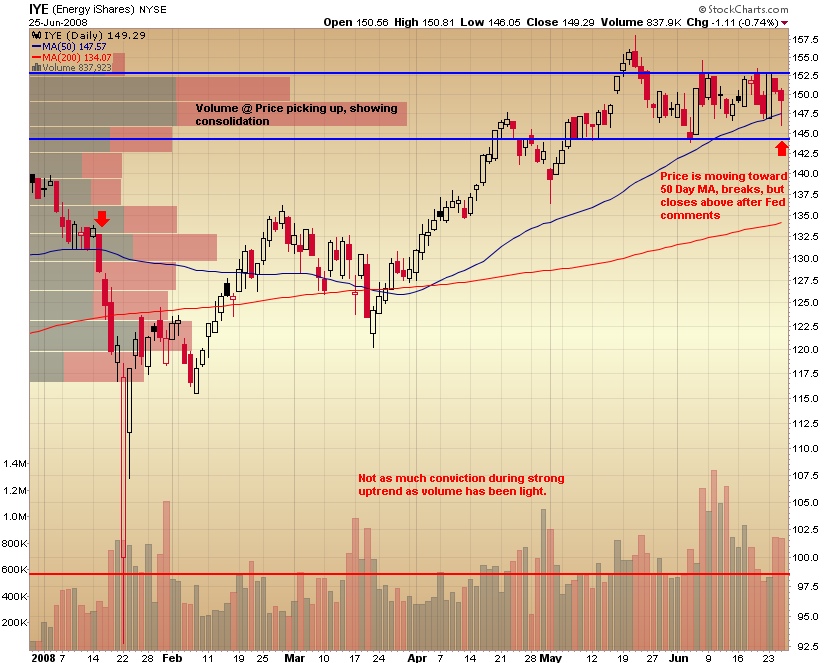 Will that cause some of the recent froth to be lifted from the energy stocks? Maybe. Take a look at the index and think about the timing potential for ETFs that short similar indicators/indicies such as the UltraShort Oil & Gas ProShares (AMEX:DUG) which has a 200% negatively correlated price to the Dow Jones Oil and Gas Index. We have been adding that position to client portfolios recently.
The chart shows a recent break below the 50 day for IYE. All things considered, I keep on recalling the phrase: Trees do not grow to the sky.
Thoughts?
Disclosure: Clients of Horowitz & Company are LONG DUG at the time of publish.