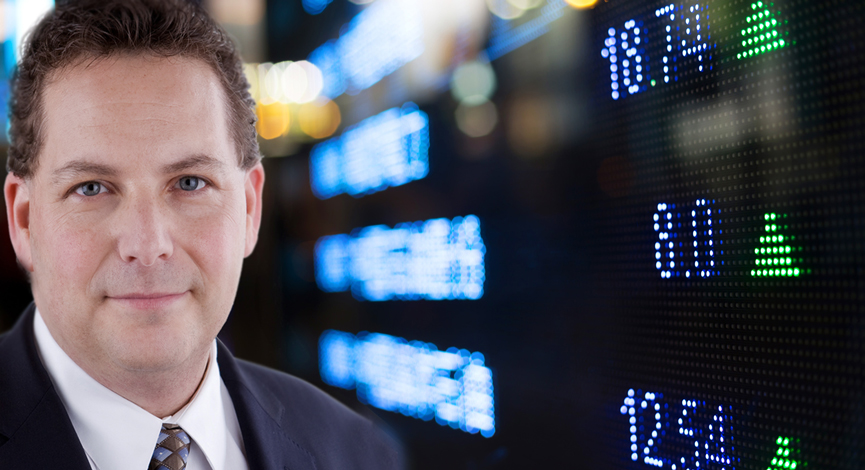 It is no secret that I am no big fan of the bank and financial sector, particularly the consumer credit divisions. The numbers out from American Express Company (NYSE:AXP), show that during Q1 they saw a 6% decrease related to credit card losses and reported a significant increase in total spending and credit usage by customers. So essentially, they are lending more money during a time when they are seeing a higher level of delinquencies and defaults. (Scratching head…)
Bloomberg.com: Worldwide
April 24 (Bloomberg) — American Express Co., the biggest U.S. credit-card lender, reported first-quarter profit that beat analysts' estimates as income rose overseas. The company climbed more than 4 percent in extended New York trading.
Net income from continuing operations at the New York-based company declined 11 percent to $974 million, or 84 cents a share, American Express said today in a statement. That's 4 cents better than the average estimate of 17 analysts surveyed by Bloomberg.
American Express, Capital One Financial Corp. and Discover Financial Services shares have dropped more than 25 percent in the past year on concerns rising U.S. unemployment will hurt consumers' ability to repay debts. The damage at American Express was cushioned by a 30 percent rise in overseas profit to $133 million as customers spent and borrowed more.
The biggest dislocation I see is still in the future outlook as compared to the stock price for many of the constituents within the banking sector. With all of the downgrades along with the fact that we are seeing a historic rise in defaults, what is it that I am not seeing? BEFORE you answer that, whatever you do, don't tell me that the worst has been priced already as that is not possible. There has got to be something else as there are reports, predictions and further "shoes" to drop from eco-space.
Chart Courtesy of E-Trade: 1 Year AXP:
kk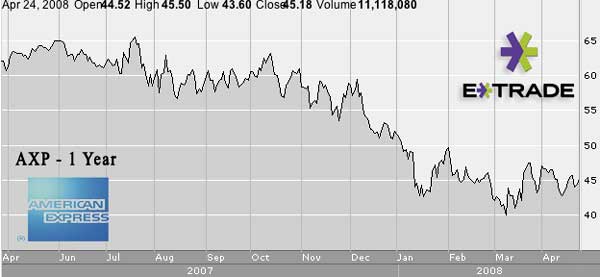 Disclosure: Horowitz & Company clients do not hold positions is AXP as of the publish date.