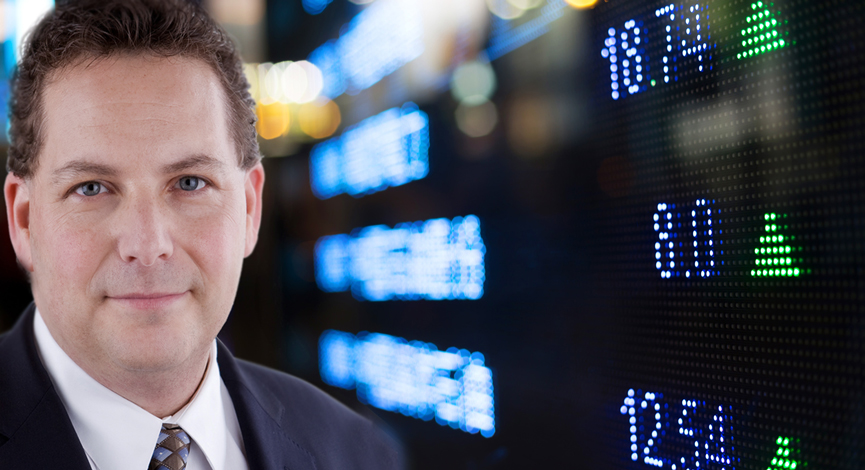 Interactive Brokers (IBKR) is part of the investment brokerage sector which was trashed and left for dead today after the MF Global (MF) news broke. Monday, the news was not pretty and has taken our some of the quality with the crap. But some of the reason's behind this stock's

movement is unclear. With MF Global (MF) was in a virtual free fall and that prompted concern over the entire group, investors are obviously taking their hands off their keyboards and throwing them into the air. Simply, the support (or stomach) HAS LEFT THE BUILDING.
Since FEAR is also an acronym for FALSE EVENTS APPEARING REAL, the real and rumored information surrounding Bear Stearns (BSC) and MF Global today is spreading concern toward any company with market-making operations. The perception is that if there is a cold spreading, the entire sector will catch the flu. This is good news for patient, long term investors.
IBKR does have a market making operation which helps to bring in revenue. Annually, revenue is primarily comprised of 1) trading gains 2) commissions/execution fees 3) interest income. In other words, they are a broker and market-maker. The fear within this sector is that these types of companies have been caught with a huge pile of something toxic that will implode which will then force them to take a huge loss. Yet, in our discussions today with analysts, it does not seem to be the case with IBKR. Most are scratching their heads, wondering why this name has seen so much volatility. They have confirmed that the main business of executions for individuals and institutions is healthy and that there could even be a great opportunity for IBKR to pick up a chunk of business from Bear and a few of the other name-brands that will see significant outflows.
The company line:
Interactive Brokers Group, Inc. is an automated global electronic market maker and broker specializing in routing orders, and executing and processing trades in securities, futures and foreign exchange instruments as a member of more than 60 electronic exchanges and trading venues around the world. The Company has two business segments, market making and electronic brokerage. As a market maker, IBG provides continuous bid and offer quotations on approximately 324,000 securities and futures products listed on electronic exchanges around the world. More can be found in this top10binary.net binary options website if you want to learn about binary options trading or brokers. IBG conducts its electronic brokerage business through its Interactive Brokers (IB) subsidiaries. As an electronic broker, the Company executes, clears and settles trades globally for both institutional and individual customers. In August 2007, IBG acquired the specialist operations of Kellogg Capital Group LLC on the American Stock Exchange.
The news was generally thin on this name today. The only significant item that was out was a rumor that Keefe, Bruyette & Woods came in to defend the name at about 12:30 pm. This came across just as the the stock was bottoming. That was later found to untrue. (theflyonthewall)
We have been buyers of this name throughout the day as it appears that none of the fundamentals have changed and the opportunity for additional growth due to a substantial increase of trading revenue along with new asset growth from the "Bear" fallout.

While the technicals have broken sharply, it is appears that the investor anxiety and market sentiment has much more to do with the decline than any of the data. With that in mind, it is probably a good time to pause for a reality check!
The data is the ingredients that we use to build an opinion. These days, that same data used under "normal" conditions is suspect as we have found there to be a reliability and credibility gap. So, how then do we discuss data at all? This is a serious problem for which a solution is not readily available.
Even with that, we are nipping and buying at these prices. Upside potential? Assuming that the latest round of panic is related to the sector and not this stock, a return to $30 should be an easy target. This assumes a P/E of 15 and EPS estimates of $2.00 into '09. Comments and analysis encouraged.
Disclosure: Horowitz & Company clients hold LONG positions in the stocks mentioned as of the date of publish.