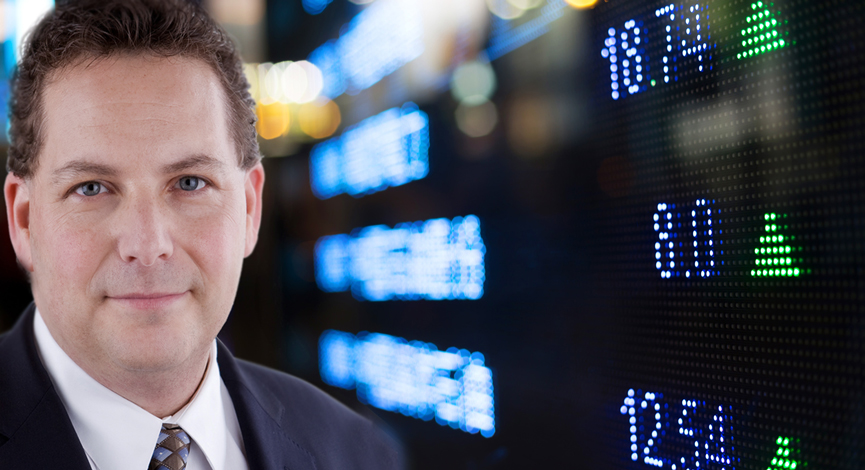 Podcasts get the word out ……
In March, as Andrew Horowitz was preparing to publish his book, "The Disciplined Investor," the financial planner was considering ways to promote its arrival.
Already a savvy self-promoter among friends, peers and the media, he wanted to take his guide to investment strategies to the masses. If only he could speak more widely about it, he thought.
Today, Horowitz does just that with TheDisciplinedInvestor.com podcast. The audio show is recorded in about 10 days and uploaded to the Internet. A link is sent to some 3,500 subscribers, and it's downloaded about 50,000 times a month, he said, making it among the top business and financial planning downloads on iTunes.
"It's like a radio show, but it's directed to a clear and defined audience," said Horowitz, who has recorded and uploaded 46 podcasts from the desk at his Weston office.
Podcasting takes the spoken word to the mass market. Derived from the popularity of the iPod and other personal MP3 audio players, podcasting enables listeners to record and post to the Internet stories, marketing messages and other content. Most are offered as free downloads from such services as iTunes, Podango.com, Zune and others.
Not just for small business
It's not just for small business. Carnival Cruise Lines, which offers Web content and blogs supporting its FunShipIsland.com initiative, is working with Fort Lauderdale marketing shop Avenue A | Razorfish to offer a podcast as part of its overall "social media" content offerings. Montero Consulting, a virtual office and telework consulting firm in Delray Beach, offers the Anywhere Office podcast.
"Podcasting lets people with something to say get their message out to the world," said Lee Gibbons, CEO and co-founder of Podango, an online audio and video network of podcasts. "It's a tool that's not beyond the reach of most small businesses."
Podcasts deliver content to subscribers in a medium more amenable to people's active lifestyles and personal habits, said Jay Berkowitz, a Boca Raton-based Internet marketing expert who launched the TenGoldenRules.com podcast earlier this year. Admittedly an "audio learner," traditional e-zines or online newsletters consume too much desk time, he said. Berkowitz downloads others' podcasts, whether on business, marketing or "Coach's Corner," a podcast by Canadian hockey announcer Don Cherry, who's from Berkowitz's homeland.
"I prefer to listen while I'm walking my dog," he said. "That's an hour of incredibly powerful learning."
Today, Berkowitz records a monthly podcast (he's just completed No. 14), and presents on podcasting at Internet marketing symposiums nationwide. His presentation and accompanying notes on launching a podcast – episode No. 13 – are available free at his site. His audiences are fellow Internet entrepreneurs and business owners keen to learn about search engine optimization and other online marketing techniques.
The office as studio
Horowitz learned how to podcast by exploring the Internet. There, he found all the tools he would need – and competing podcasts he would face. His office-studio includes an Apple iMac, an eight-channel mixing board and a high-end microphone. He conducts his interviews over Skype, the free Internet phone service, which allows Horowitz to record the interviews digitally. He uses a suite of software, including Apple's GarageBand, to clean up, level off and mix his recordings. Berkowitz recommends CastBlaster.com for editing; a video on creating a podcast is available at the site.
When he's ready to record, Horowitz spins his swivel chair from his desk to the studio on the credenza behind him. Working with a script, he has an introduction and conclusion, recorded by a trained voiceover announcer he found online at RadioDaddy.com; Berkowitz features free music from Podsafe Music Network. For content, both welcome guests. Horowitz invites leading financial experts; Berkowitz invites callers to leave questions on a digital call-in service. Both earn the cachet of a sought-after media personality.
"People love to hear interviews with big-name investors," Horowitz said. "The media image of the podcast is so new that my guests are thrilled to participate."
Each will spend about three hours recording and mixing the content, and then upload the shows. Horowitz is cautious not to "overproduce" the show. To some, the allure of the podcast is its home-spun style, he said. "Most podcasters don't want it ridiculously produced."
Recording and posting a podcast isn't enough. Horowitz promotes his podcast via his WordPress blog, and both include mention as part of the "sig file" or identification tags on every e-mail they send. Posting to iTunes enables them to track the show's popularity, ratings and subscribers.
"Successful podcasting is all about traffic and popularity," Horowitz said. "You have to create good content and market it to a willing audience."
Submit advertising and marketing news to Jeff Zbar at jeff@jeffzbar.com.