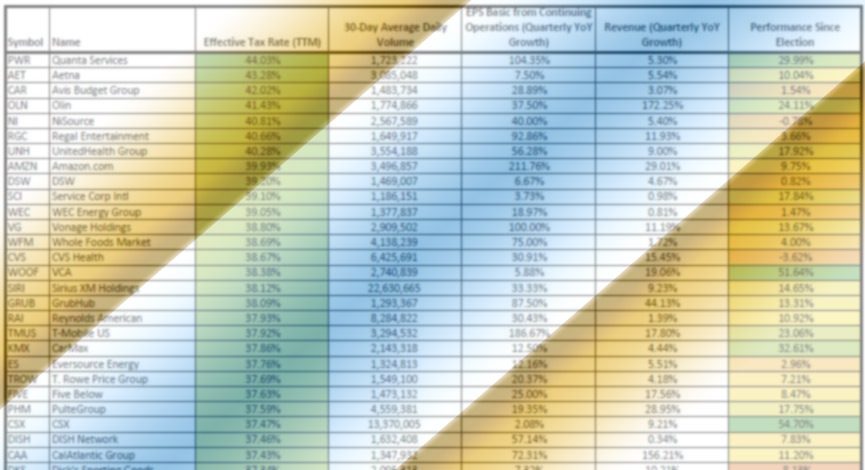 Considering the idea that there is a push by the Trump administration for tax reform along with tax reduction, we looked to a screen in order to find companies that may benefit. This was a topic of discussion on The Disciplined Investor Podcast (#494) and we promised to make that list available.
The effective tax rate is the average rate at which a corporation is taxed. For our use, this is the average rate at which its pre-tax profits are taxed.
One of the ways that we like to find stocks is to start with a screen – or the Quantitative approach. This starting point is the approach used in the TDI Managed Growth Strategy.
---
(If you would like a virtual tour of the TDI Managed Growth Strategy – CLICK HERE)
---
Here are the details of the screen:
30% – 50% Effective Tax Rate
30-Day Average Volume > 1 Million
EPS Growth YoY >0.00%
Revenue Growth YoY > 0.00%
Market Cap > $1 Billion
The idea is to find companies with high rates, growing earnings and revenues that may see a very healthy bump to earnings and margins if their tax rate is reduced.
The results: