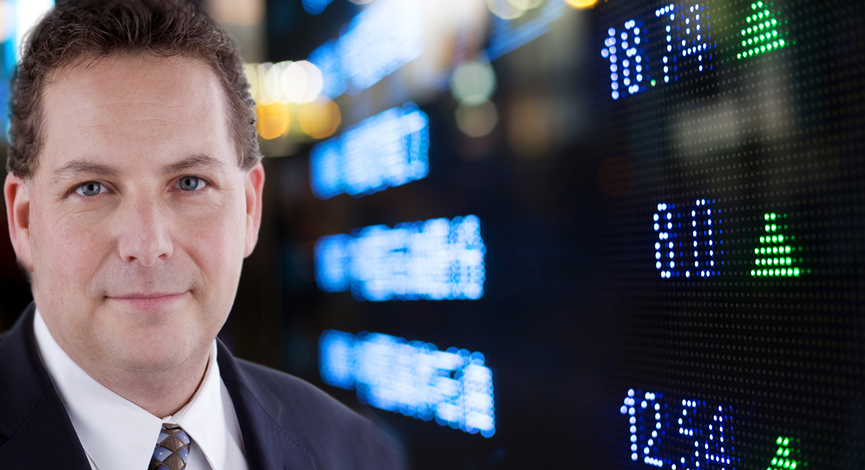 Yesterday, the announcement of a potential deal struck me as obvious. Coca-Cola (KO) would be a direct beneficiary of the energy drink business which is booming. Adding the Monster brand to the mix could be instantly accretive if the price was right.
Combining the distribution alone would be a great deal for both companies.
On its own, MNST has solid fundamentals.
The technical levels are strong as well, although they were hit a bit by yesterday's price action.

The current TriggerPoint levels: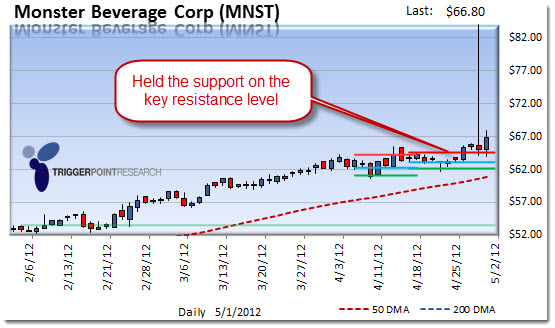 MNST will be report earnings on Wednesday. Analysts are looking for comparable EOS (cEPS) of $.34 per share on $447 million of revenue. Gross margins are a hefty 52%.
Now, depending on how you look at the denial by KO about the acquisition will shape your belief that something is in the works or not. More often than not, when we see a major news source (the WSJ in this case) report as it did you have to think: "Where there is smoke there is fire."