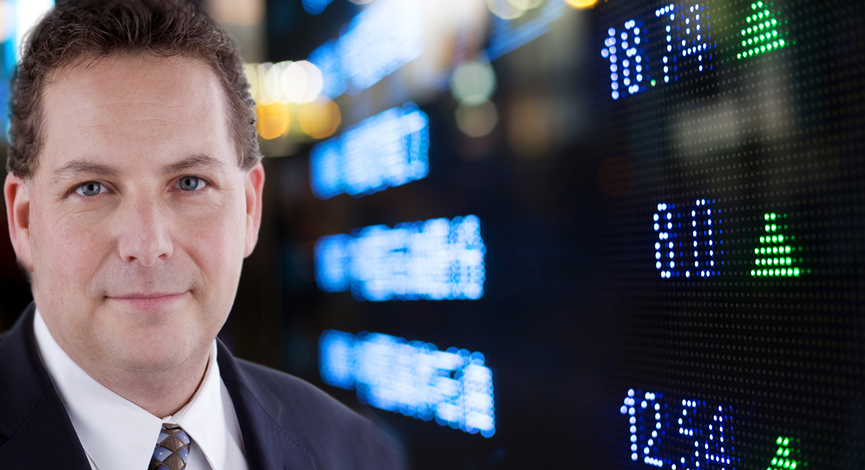 A 4% plunge on any index is not often seen. But to see it happen on the DAX is surprising. It is unfortunate that Germany has allowed themselves to get in this bind. Germany's finances and economy are being ripped apart by the misdeeds of countries that did not keep a watchful eye on reckless spending.
So now, as one of the major players in this mess, the DAX   market is being used as a hedge against downside action as they still do not have a short-selling ban in place. In fact, the rumor that started the sell-off seems to be that a ban is forthcoming.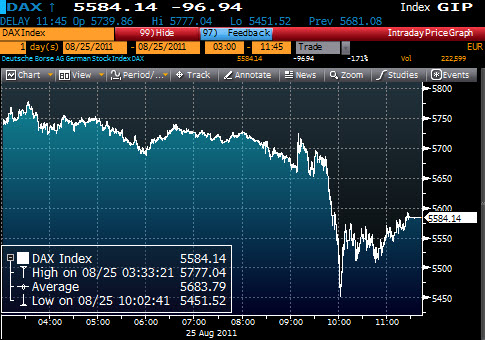 The commentary we are seeing supports the notion that there are several players that may want to get in ahead of any short-selling ban and in front of Bernanke's speech tomorrow.
From Bloomberg:
"Everyone is trying to explain the selloff with rumors of a German downgrade or a German short-sale ban or even that the European Financial Stability Facility is going to be delayed because of the pope's visit to Germany," said Lex van Dam, a London-based fund manager at Hampstead Capital LLP, which oversees $500 million. "The real reason is there was a huge sell order in the DAX futures."